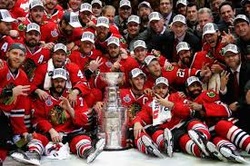 Congrats to the Blackhawks for winning the Stanley Cup. It was an enjoyable and exciting series. What next??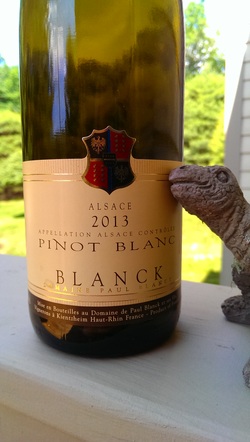 I'm still playing "catch up" with some wines that I recently tasted. A few nights ago we opened a 2013 Pinot Blanc d'Alsace, Domaine Paul Blanck. This was a very interesting dry wine. The color was pale yellow with very subtle aromas of flowers and white peach. It was light in flavor with a little fruit, particularly apple, a touch of smokiness and herbs. It is a nicely balanced wine and was quite a contrast from the chardonnay that was opened that evening. I would certainly drink this again!
http://www.blanck.com
It appears to be another sultry, rainy day ahead. This is a good time to finish a few projects.


Happy Tuesday!

Cheers!
Penina