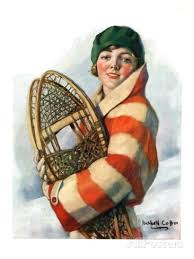 Yes, I've been off the grid for a day or so. Between work, house projects and lots of snow, I have neglected my blog!


And then of course, I had a touch of sniffles that interfered with wine tasting. So, I haven't had any wine since Friday evening!



However, I opened my freezer last night and pulled out Kirkland American Vodka. A glass of vodka or snifter of cognac always helps to reactivate my taste buds!

I reviewed Kirkland Vodka on Dec. 9th. This is basically what I said about it. It is 80 proof vodka that is smooth with hints of vanilla that gives it just the right amount of sweetness, providing a long finish. Kirkland uses 100% American heartland grains and pure spring water to make this vodka. It is hard to beat in price and flavor.


I have another busy day ahead of me, but I am looking forward to opening a bottle of wine this evening.

Happy Tuesday!

Cheers!
Penina