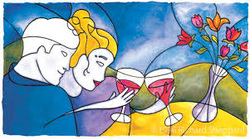 It was a productive day yesterday and it ended with an enjoyable evening of wine tasting and food.
We started with two wines from Moldova, a land locked country that sits between Ukraine and Romania. You can read more about this area from a previous blog post on August 1st, Day 52.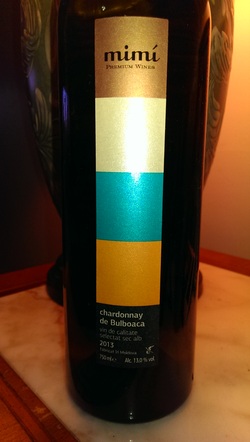 The first wine that we sampled last night was from Castel Mimi located in the Bulboaca wine region of Moldova. It was a 2013 Chardonnay. The color was light straw with grapefruit, floral and a hint of petrol on the nose. Apple and citrus dominated the palate. There was an oily mouth feel to it with a hint of anise that faded quickly at the finish. This is an atypical Chardonnay, but interesting. This wine retails for $13.99.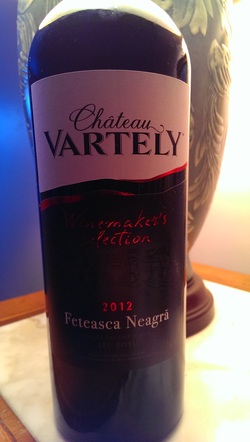 Chateau Vartely 2012 Feteasca Neagra was the next wine that we tasted. This grape also called the Black Maiden, is indigenous to Romania and Moldova. The color of the wine was dark ruby with sour cherry, pomegranate and black fruit on the nose. The palate offered up lots of pepper, spice and berries. Soft tannins and a smooth finish made for a pleasant experience. This wine retails for $18.99.


We continued the evening with a 1986 Italian wine! I'll reveal it tomorrow!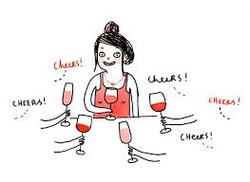 Happy Wednesday!

Cheers!
Penina