After another brutal day of sun and heat, my friend and I settled into the air-conditioning and watched USA get beaten by Belgium in World Cup Soccer. It was quite a game even though we didn't win.

We were both quite hungry…one can build up an appetite watching soccer players run around a field nonstop for several hours! We pulled together a rather impressive meal considering there was not much food in the house. The dinner seemed worthy of one of my "older " wines.

I pulled out a 1985 Cabernet Sauvignon from The Hess Collection. Considering it's age, all I can say is WOW. The cork came out with ease and we poured a deep ruby wine into our glasses. The wine had an incredible softness about it with a pleasant bouquet. I tasted tart cherry and slate, while my friend tasted berries and pomegranate. The longer we let it open, more flavors started to emerge, including licorice and a sweeter berry.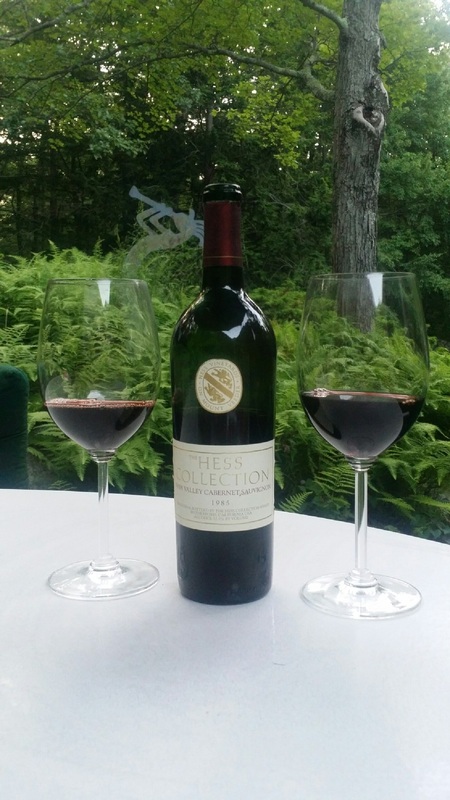 As the mosquitoes came out, we finished the last of the wine and said good-bye to another summer evening.

Cheers!
Penina