Another day got away from me. It was crazy yesterday, but I brought it to a halt early. With the warmer weather arriving and the sun still out after 5 pm, a friend and I headed over to a favorite haunt, The Farmer & The Fish. I've been a patron of this restaurant for several years and have introduced many friends to this fun gathering place.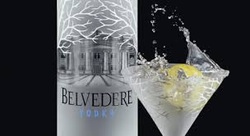 We were not the only ones who had thoughts of celebrating spring. The "cocktail hour" was a reunion of friends and then some! As my friend and I sipped our Belvedere martinis, we entertained hugs, kisses and many stories from our fellow celebrators!


My evening ended with a dash home to meet another friend for a nightcap of Camus cognac and champagne truffles…so decadent!




Wine review coming tomorrow!
Happy Thursday!

Cheers!
Penina