I'm nursing a big "boo boo" on my leg, so I'm in down time mode for a few days. Fortunately, my friends have been popping over to entertain me!


After a restful day yesterday, a friend stopped by in the late afternoon for a quick hello and good-bye. About an hour later another friend came over with food, a bottle of wine and positive energy. Now, that's what I'm talking about! He cheered me up in no time!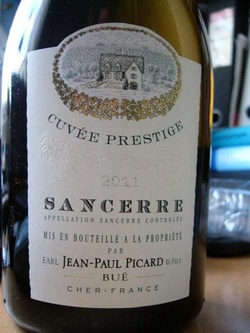 We opened a bottle of 2011 Jean-Paul Picard Cuvée Prestige Sauvignon Blanc, from Sancerre, Loire Valley. The wine was light straw with stone fruit and floral aromas. The palate was a mixture of pear, apple, a hint of lemon zest and quite rich! The long finish was quite satisfying and paired well with the salmon, salad and grilled asparagus.


Sancerre is a small wine district located in central France. They are famous for their high quality white wines made from Sauvignon Blanc. Sancerre is also known for its high quality goat cheese. I would love to try some of that!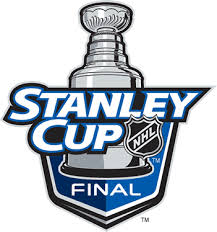 Don't forget to watch the Stanley Cup game tonight. I'm looking forward to a fun evening!

Happy Saturday!

Cheers!
Penina