I can't knit yet due to my cast. I don't want to be outside because of the high humidity and high temps. It is definitely too hot to consider tasting alcoholic beverages today.

So, I went with a friend to Bed Bath and Beyond. It was delightfully cold in the store and so conducive to wandering the aisles. I reminisced as I watched college bound kids with their moms buying all the essentials for their life on campus. It seems like it was just yesterday that I was doing the very same thing with my youngest son.

As I perused the aisles, I discovered a great mug. It is called the "Frosty Mug". It is a 16 oz. mug that keeps your drinks cold without the use of ice cubes. Just pop it in your freezer and take it out when needed. Great to use for beer, soda, iced coffee, tea, water and even wine!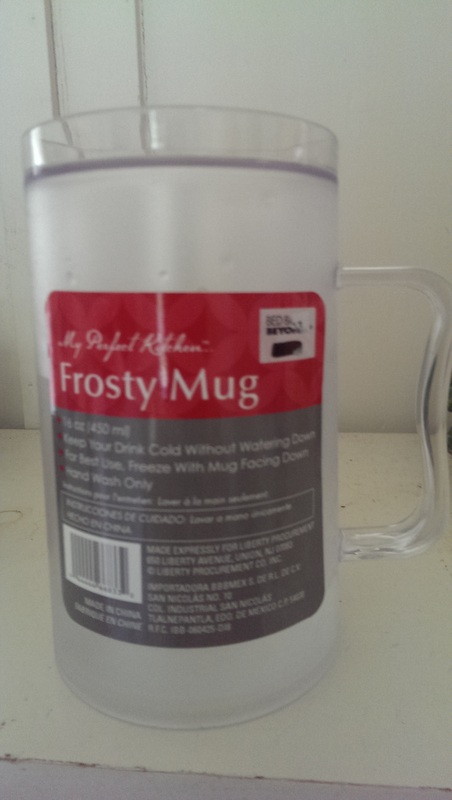 The mugs are going in my freezer in the next few minutes and I will look forward to using them at the end of the day. I'm curious to see how long my beverage stays cold.

Stay cool…hydrate!

Cheers!
Penina