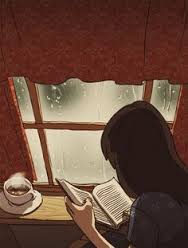 I took advantage of the rain on Saturday afternoon and curled up with a good book. Although I should have been knitting, the lure of a quiet read while the rain tapped at the windows was just what I needed.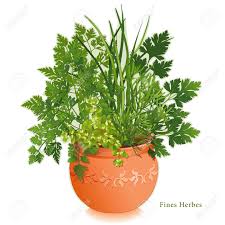 I roused myself a few hours later (yes…it was indulgent) to tidy up the house and start prepping food for my dinner guest. The rain continued, but that didn't stop me from going outside to pick fresh herbs from my garden for the dinner. I roasted vegetables, made linguini with fresh shrimp and tossed it all together with olive oil, garlic & fresh herbs. It was yummy!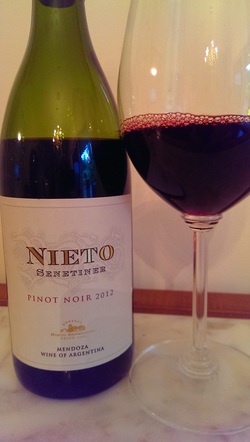 When my friend arrived, I decided to open my last bottle of 2012 Nieto Senetiner Pinot Noir from Mendoza Argentina. I reviewed this wine in September of 2014, but had a slightly different opinion of it this time around.
The color was dark ruby with the same aromas of cherries, plums and spice. However, on the palate, it seemed much sweeter than the last bottle. The taste of dark cherries and cinnamon dominated the more subtle flavors of black pepper and spices. The tannins were softer with almost no acidity. It was a little too sweet for my taste, but my friend seemed to enjoy it! The winery dates back to 1888 and is one of the oldest wineries in Mendoza. Check it out at
http://www.nietosenetiner.com.ar/ES/ARG/
It's another rainy day, but I must attend to "projects" today!

Have a peaceful Sunday!

Cheers!
Penina