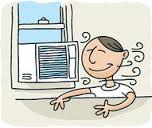 It was another scorcher yesterday. I tried to get all of my obligations out of the way early so that I could immerse myself in air conditioning for the rest of the day.


I had every intention of staying home for the evening. However, my friend coaxed me out of my "cool" cocoon to join him for dinner, promising me a nice bottle of wine. He did not disappoint me.


In addition to a wonderful meal, we opened a 2012 Freemark Abbey Viognier from Napa Valley. Wow! It was the palest of straw with floral aromas, stone fruit and lemon. This medium-bodied wine was layered with flavors of honeysuckle, citrus, peach, tropical fruits and a hint of oak. It was rich and very decadent, with a touch of spice lingering on the finish. http://www.freemarkabbey.com

An interesting note: Freemark Abbey was the only California winery to have both a Chardonnay and Cabernet Sauvignon selected to compete at the Judgment of Paris in 1976! I will look forward to tasting more of their wines.


Busy day…must run.

Happy Thursday!

Cheers!
Penina