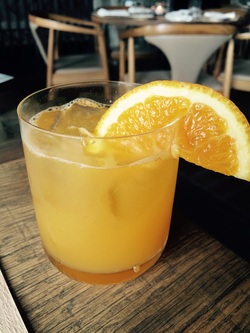 About a week ago, I wrote about having drinks with friends at Jean-George. One of the drinks that I mentioned was Passion Chili Whiskey Fizz made with Maker's Mark Bourbon and Passion-Chili. Since I didn't get to taste it that particular evening, we decided to go back last night so that I could sample it.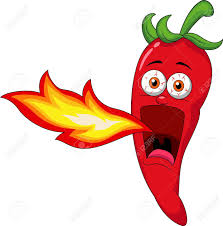 With the first sip, the chili hit the back of my throat with quite a shock. I was not expecting it to be so spicy. After clearing my palate, I took a "gentler" sip. Although the chili seemed to dominate, I was able to pick up a little of the vanilla flavor in the bourbon, which offset the spiciness. I have not been able to find out what the ingredients are in the passion-chili, but I'll keep researching it! This is a drink with a real kick to it! And speaking of kick…


We decided to stay for dinner. We ordered the Maine Lobster roasted in the shell with oregano and chili, with a side dish of sautéed local corn with manchego, chilies and lime. I think that the chef is having a love affair with chili. The lobster was excellent and done to perfection. The presentation was beautiful. The corn was succulent and sweet. And, I loved the combination of flavors.

Although some of the dishes on the menu have chili in it, there is much more to choose from for those with a more conservative palate!
Have a wonderful Thursday!

Cheers!
Penina