Since I was stuck at home nursing a "boo boo" on my leg these past few days, friends stopped by with food and good cheer. In the movie "A Streetcar Named Desire",
Blanche DuBois
said, "Whoever you are, I have always depended on the kindness of strangers." I, on the other hand, have always depended on the kindness of my friends".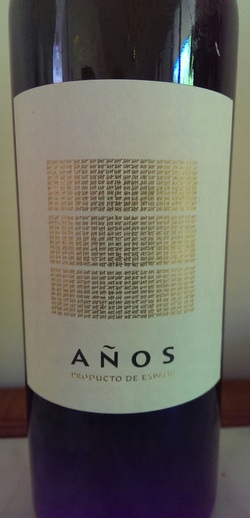 The other evening, one of those kind friends brought over a very nice bottle of Spanish wine in addition to a killer meal that he prepared for me. We opened a 2010 El Escocés Volante '3000 Anos' from Bullas, Spain located in the southeast Mediterranean area. El Escocés Volante means "The Flying Scot". Norrel Robertson came to Spain in 2003 with his family and released his first wine in 2004. The 3000 Anos is a blend of 50% Monastrell and 50% Syrah. The color was dark purple with aromas of dark berries, cranberries and leather. This full-bodied wine was filled with flavors of dark fruit, smoky oak, spices and herbs. The finish was long and velvety.
http://www.escocesvolante.es
The temperature is slowing dropping and autumn is upon us. It's time to dust off the knitting needles that I have neglected for far too long and begin a project.

Happy Monday!

Cheers!
Penina