Here it is Sunday evening and I'm finally catching my breath.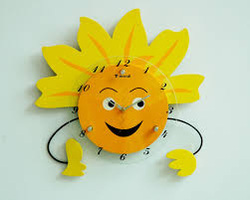 Saturday was a challenge of squeezing twelve hours of "busy" into a window of six hours, but somehow I managed to do it. After meeting a friend for a bon voyage lunch, I ran to the Art Show reception to meet and greet. I was quite pleased with the positive feedback of my art wear.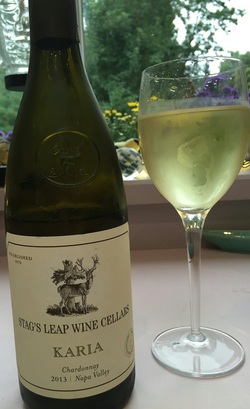 When the reception was over, a friend and I celebrated the end of the day with a glass of wine. We opened a 2013 Stag's Leap Karia Chardonnay from Napa. The name Karia is derived from the Greek word meaning graceful. And that is just what this wine was. It had pleasing aromas of apple, pear and spice. The palate offered citrus, tart apple, honey and a hint of oak. This was a clean, well-balanced wine with stone fruit and a creamy finish. It was the perfect way to begin and end the evening!
http://stagsleap.com
Sunday turned out to be a beautiful day and perfect for taking a power walk. I have quite a busy week ahead. And it's almost bedtime!

Sweet dreams!

Cheers!
Penina