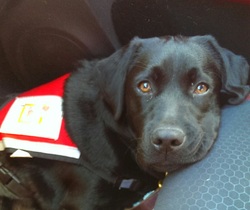 Monday began with a bundle of energy called "Patriot". She is a six month old service dog in training from the Puppies Behind Bars Program. As always, my time spent with these special puppies is awesome! Patriot certainly gave me a run for the money with her boundless enthusiasm and curiosity. After returning her to the facility, I "rebooted" and flew through the rest of the day.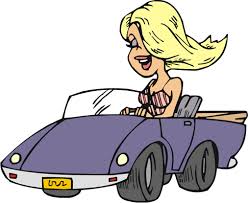 I barely had enough time to race home, change and jump back in the car to attend a small dinner party. Once I arrived, I was immediately handed a Grey Goose on the rocks. My friend knows me so well!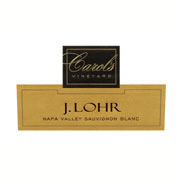 Our host made a delicious meal! We started with local farm tomatoes, roasted beets and arugula salad. The entrée was seared scallops with braised cabbage and roasted asparagus. And, the wine was a 2009 Sauvignon Blanc, J. Lohr Carol's Vineyard located in St. Helena, Napa Valley. The color was pale straw with aromas of citrus, herbs and grass. On the palate, grapefruit dominated with mango and tart apple following. Someone said they tasted gooseberry. Having never had one, I couldn't comment. The wine paired beautifully with every course. This was a clean, crisp wine and quite enjoyable!
In the recent past, I've reviewed J. Lohr Chardonnay and Cabernet Sauvignon with much enthusiasm. So I was not surprised by my enjoyment of last night's wine!
http://www.jlohr.com
Happy Tuesday!

Cheers!
Penina