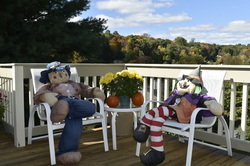 The weather has been beautiful for the past few days and I am enjoying the subtle changes of the foliage around me. And so are Ethel and Fred, long time friends that appear on my doorstep every fall season.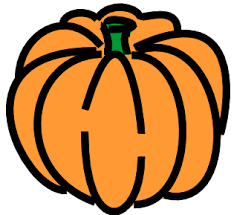 Being in a "fall" mood, I wanted to make my famous pumpkin muffins yesterday. But as usual, life got in the way. Perhaps I can make a batch in the next day or so.


To celebrate my victorious "win" in court yesterday over an undeserved ticket, a friend and I went out to dinner. We dined at a local restaurant specializing in southern Italian cuisine. In addition to a superb dining experience, we drank a very nice wine. It was a 2009 Piccini Villa al Cortile Brunello di Montalcino, DOCG. The wine was 100% Sangiovese grape and dark ruby in color. A mosaic of aromas included blackberry, dark cherry, spices and herbs. The palate delivered licorice, dark berry, mushrooms and a hint of vanilla. As the wine opened, the flavors got more intense with a touch of tobacco on the finish. I found this to be a bold wine with round tannins. The wine was aged in oak for 26 months and is 14% alcohol. The Piccini family has been producing wines since 1882.
http://www.tenutepiccini.it
Enjoy this lovely Thursday!

Cheers!
Penina