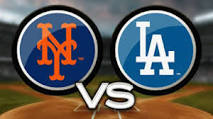 It was with much anticipation that we all gathered around the television last evening to watch the fifth and final game of the National League Division series with the Mets vs. Dodgers.


Finger food was served with many choices to be had in the drink department. I was tempted to have vodka, but the bottle of 2010 Domaine Eden Cabernet Sauvignon was beckoning to me.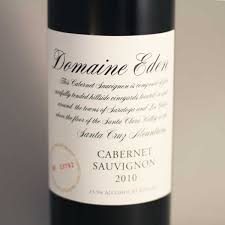 Mount Eden Vineyards is in the Santa Cruz Mountain Appellation. It was founded in 1945 and recognized as one of the "original" boutique California wineries. In 2007, they acquired an additional 55-acre wine estate in the Saratoga foothills that they named Domaine Eden.
The Domaine Eden 2010 is 75% Cabernet Sauvignon, 14% Merlot, 6% Cabernet Franc, 4% Petit Verdot and 1% Malbec. The cherry red color invited aromas of dark fruit, especially plum and cherry. There was a subtle earthiness to it that carried over to the palate. It was rich with dark fruit, but not overbearing, allowing more "musk" to come through. Hints of anise and spice were present on the finish. The tannins were medium. This is a wine I could drink all winter long!
http://www.mounteden.com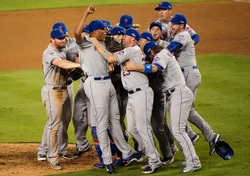 As you all know by now, the Mets won last night. And now they will face the Cubs for the NLCS title. Good luck, Mets!

Have a great Friday!

Cheers!
Penina