It's another beautiful day and I'm looking forward to a weekend filled with the World Series, scenic walks and wine tasting.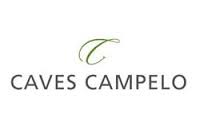 In some of my recent posts I talked about wines from Portugal. I'd like to mention another winery, Caves Campelo in Barcelos. It is located in the north of Portugal in the Vinho Verde wine region. Although it was established in 1951, there are records dating back to 1923. The company was acquired by José Carlos Lima & Sons in 2007.
Caves Campelo offers a wide range of wines such as Vinho Verde, Douro, Dão and Porto wines.
I met with Sophia Costa, their export manager who guided me through a tasting of a few of the Vinho Verde wines. We began with Miranda 2014, a ROSÉ wine that was soft pink. It had lovely aromas of fruit and flowers with fresh fruit on the palate. It had a nice mouth feel and was well balanced.
The Campelo Adamado 2014 was straw colored with green hues. It had citrus and apples on the nose, with lemon and pear on the palate. The finish was short.
The Tapada do Marques Arinto 2014 made with 100% Arinto grape, was "driven" on the nose, but subtle with citrus and floral undertones on the palate. It was quite refreshing.
Visit Caves Campelo website for an extensive list of all their wines.
www.campelo.pt
Have a great start to the weekend!

Happy Friday!

Cheers!
Penina