In between errands yesterday, I was glued to the news with updates on the tragedy that took place in Paris. I was relieved that my niece and cousin were okay, but I still felt unsettled about it all.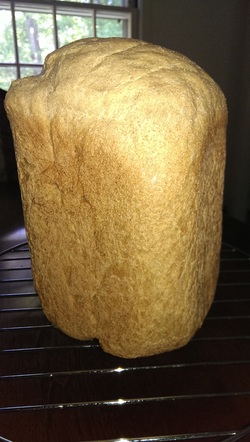 At the urging of my friend, I finally relented and agreed to join a few people for a low-key evening. I'm happy that I did. Soft music in the background and wonderful aromas emanating from the kitchen put me in a good mood. I brought homemade whole wheat Cuban bread that was still warm from the oven. My host provided the food and wine.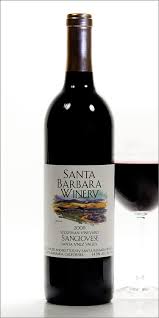 We drank Santa Barbara Winery 2008 Stolpman Vineyards Santa Ynez Valley Sangiovese. The vineyard is located in Ballard Canyon, which is known for the production of Syrah wines. Although Sangiovese is historically the prime grape of the Chianti region of Italy, the warm climate of Ballard Canyon is nicely suited to growing this grape.
The wine was ruby red with heady aromas of cherry, raspberry, a soft floral bouquet and spices. The aromas segued onto the palate with more "jammy" flavors of cherry, red fruit and spice.
I wouldn't normally choose a Sangiovese grape for Thanksgiving, but this particular bottle might be a consideration. It had soft tannins and didn't challenge the flavors of the food. It is perhaps past peak, but still very drinkable.
http://www.stolpmanvineyards.com
Have a peaceful Sunday!

Cheers!
Penina