Knowing how much I love to taste "new" vodkas, the other evening my friend introduced me to vodka that I had never heard of.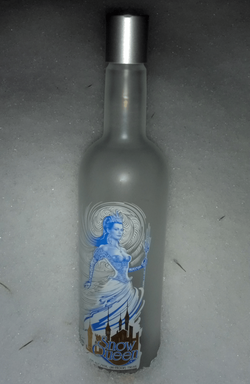 Snow Queen Vodka is produced in Kazakhstan using organic wheat and sand filtered artesian spring water from the foothills of the Himalayas. The vodka is distilled five times with Kazakh birch charcoal. Snow Queen was launched in London in 2004 and the US in 2006. It has won numerous awards including Gold Medal winner and Vodka Trophy at the International Spirits Challenge 2014. Needless to say, the bottle is beautiful!
The nose carried a hint of wheat and nuts. The palate offered a very clean and creamy texture with traces of vanilla. The finish was long with lots of cream and a hint of pepper. It was quite refreshing and ever so smooth. Snow Queen is 80 proof and although I like to drink vodka "neat", it would also make a great Snow Queen martini or a go to ingredient in cocktails. It would also make a lovely gift for the holidays!
http://www.snowqueenvodka.com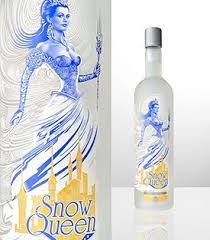 I know that I promised a great side dish recipe for the holiday table and it will be posted tomorrow!

Have a great Wednesday!

Cheers!
Penina