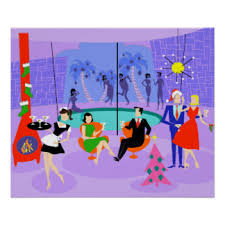 Last evening I had a few friends over for "cocktail" hour to celebrate the onset of the weekend and holidays. Even though it was unseasonably warm out, the decorations helped to put us in a more "winter" frame of mind.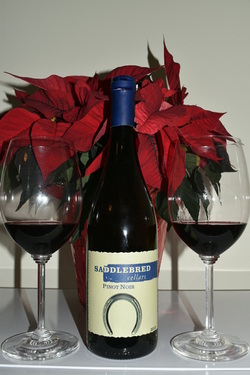 In addition to serving other spirits, I opened a 2013 Saddlebred Cellars Pinot Noir from Sicily. This inexpensive 100% Pinot was bright crimson with aromas of cherry and raspberry. On the palate, hints of floral along with dark cherry, pomegranate and strawberry were present. The finish was long with a touch of white pepper. It was a very smooth and silky Pinot Noir. I couldn't find any info on the vineyard itself, but I will continue to research it.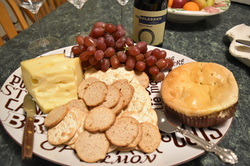 For appetizers, I served baked Cranberry Brie, Spinach Quiche and assorted cheeses and fruit.


I'm off to embrace this beautiful spring day on December 12th!

Happy Saturday!

Cheers!
Penina