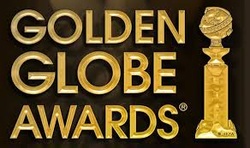 I'm happy to report that I stayed awake for the entire Golden Globes Awards on Sunday. Considering that I was sipping on wine during the evening, I fully expected to nod off. However, I was thoroughly entertained by Ricky Gervais and many of the presenters.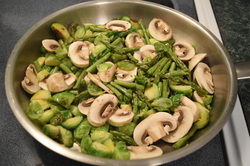 After watching lots of football during the day and prior to my friend arriving, I sautéed brussel sprouts, mushrooms and asparagus in garlic and olive oil. We baked a pizza and added the veggies on top. Quite yummy!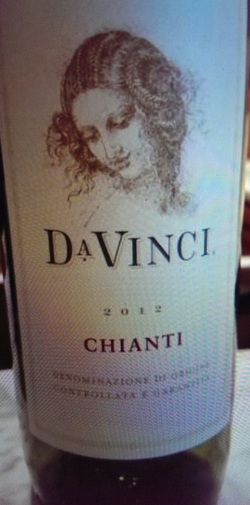 We drank 2012 Da Vinci Chianti from Tuscany while we ate pizza and watched the awards. This was smoother than most Chiantis I am used to drinking. It is made with 90% Sangiovese and 10% Merlot grapes. The color was vibrant red with aromas of cherry, plum and spice. The palate offered dark fruits (mainly cherry & blackberry) with pepper, herbs and earth. This medium-bodied wine had rounded tannins with a nice pepper and spice finish. The price is reasonable, ranging from $12 to $15.
http://www.davinciwine.com
I have a busy day ahead, but hope to get home before the snow begins!

Happy Tuesday!

Cheers!
Penina