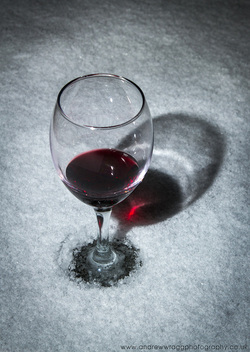 The snow has arrived along with howling winds. I have food, wine, books and movies to entertain me. Let's hope all the power lines stay intact!


Aside from work, writing and meeting friends for quick drinks these past few days, I've also been reorganizing my wines. It seems that I'm low on bottles under $20 again. I would love your thoughts and suggestions as to what you drink in the under $20 range. There are so many delicious wines in this price category.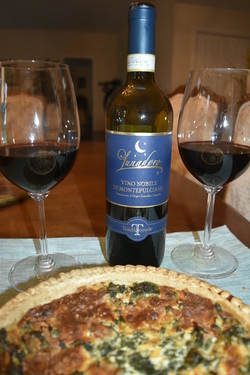 Realizing that I was probably going to be stranded inside for the better part of the weekend, my friend came over last night to shake things up a bit. We opened a bottle of 2010 Lunadoro Vino Nobile di Montepulciano D.O.C.G to have with my homemade spinach quiche. The wine carried us through to salad and pasta with shrimp in vodka sauce.
And speaking of lower price points, (average bottle around $16) this Tuscan wine was impressive. Made with 100% Sangiovese grapes, it was the color of dark rubies. The nose had lovely notes of floral, berries, plum and fennel. The palate offered cherry, plum, licorice and a hint of spice. It was medium-bodied with soft tannins, giving rise to a long finish.
http://www.lunadoro.com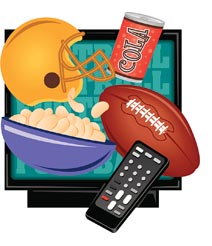 NFL playoff games tomorrow! What will you be drinking and eating?


Happy Saturday!

Cheers!
Penina