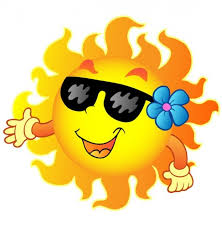 The sun is shining and the temps will be warming up this week. Perhaps the warming trend is short lived, but I'll take it!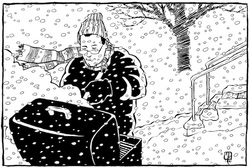 Although it was quite cold last night, my friend decided to grill swordfish steaks and vegetables for his guests. As he stood outside with a down coat on, spatula in one hand and a martini in the other, I had to marvel at his enthusiasm. With the warmer weather approaching this week, I might just fire up my grill!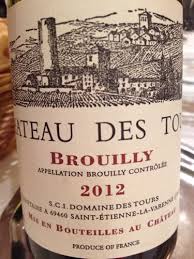 One of the guests brought a few bottles of 2012 Brouilly, Château des Tours from the cru village of Brouilly in Beaujolais. Château des Tours has been making wine from the same vineyards since 1153 AD. Made with 100% Gamay, the color of the wine was royal purple with a beautiful bouquet of red fruit and flowers. It was full-bodied, with soft tannins and a palate rich in dark cherry, strawberry and plum. There was a hint of spice lingering on the finish. Quite lovely!
http://www.chateau-des-tours.com/en/
This is definitely going to be a "power walk" day. I'm gearing up for a "power" week!

Have a great Sunday!

Cheers!
Penina