This past weekend was all about friends, food and drink. I came across a quote recently that made a lot of sense. "Don't let anyone rent space in your head, unless they're a good tenant." And that's what it's all about…surrounding oneself with positive people that are optimistic, joyful and trustworthy. I'll drink to that!


And speaking of drink…Six months ago I wrote a review about Shingleback's 2011 The Gate Shiraz that is produced in the McLaren Vale area of South Australia. It was an amazing wine and I promised myself that I would keep the other bottles under wrap for a few years. But I couldn't help myself and opened another bottle last evening.
As before, the aromas of lush fruit and spice were heavenly. Cherry and candy apple dominated. In my last review, I said: "The palate was a feast of layers, oozing dark jams, cherry, oak, pepper, spices and a hint of vanilla. Silky tannins and a solid backbone gave way to a long finish." In addition, this time the wine had a hint of marzipan that teased the palate. This full-bodied wine paired well with the meal and dessert!
http://www.shingleback.com.au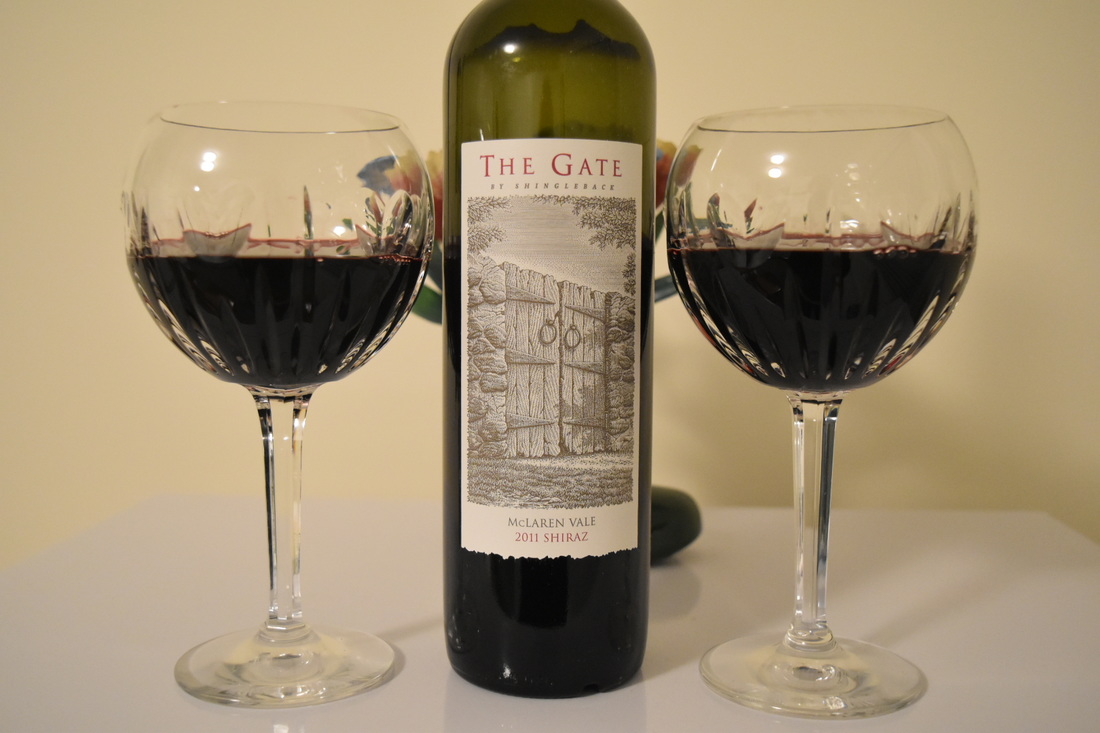 I served baked salmon and cherry tomatoes with a wine, shallot & mustard sauce accompanied by asparagus and mushrooms sautéed in olive oil and shallots. I also made my famous mashed potatoes. The dessert was Molten chocolate cake. Click on each image for a closer look.

The evening segued into watching a silly but funny movie and sipping the last of the wine. Perfect!

Have a great Monday!

Cheers!
Penina