Sight, taste, smell, hearing and touch are the fundamental senses that allow us to experience and express our perception of the world around us.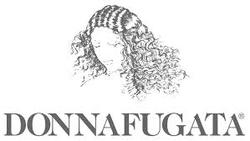 We rely on our sight, taste and smell to communicate impressions of wine and food. Donnafugata, a family owned winery situated in western Sicily, has taken the "sensorial experience" to a whole new level!

On Wednesday, I had lunch with the delightful Josè Rallo, one of the family members of Donnafugata. I tasted elegant wines and learned all about this magical family and winery, as we dined on local, artisanal food in a private room at Black Barn Restaurant in NYC.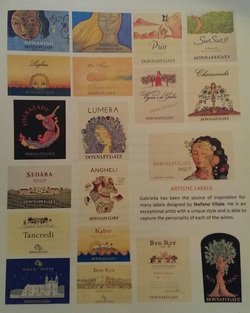 The Rallo family began their trek into the world of wine in 1851. In 1983, Josè's parents, Giacomo and Gabriella created Donnafugata. The name means "woman in flight" and refers to a story from a piece of literature called "Il Gattopardo". Most of the Donnafugata labels and names of wines, which are very whimsical, pay homage to various works of art and literature. In 1990, their children, Josè and Antonio joined them with Josè as head of management control & communication and Antonio as a dedicated agronomist, wine maker and head of the Consorzio Sicilia DOC. Together, the Rallo family has dedicated themselves to eco-sustainable management, biodiversity and paying special attention to their carbon footprint.

Contessa Entellina, Donnafugata's wine estate, is comprised of 667 acres and seven vineyards. They cultivate 17 varieties of grape, both indigenous varieties and Italian and international vine varieties. The Donnafugata vineyards are spread throughout 10 districts, each having uniqueness in soil, altitude, exposure and micro-climatic conditions.

In addition, Donnafugata has a winery and vineyard on Pantelleria, a volcanic island situated between Africa and Sicily. Zibibbo (Moscato d'Alessandria) is the wine variety grown on their 168-acre vineyards, located in 12 different areas of the island. Some of the plants are more than 100 years old! The vines are cultivated by hand, planted in a basin and trained to grow low and horizontally. This system of planting allows the vines to withstand the wind on the island. The winery is located in the Khamma district of the island.

Wines produced at Contessa Entellina and Pantelleria are brought to the Marsala Aging Winery, Donnafugata's production facility, for refinement and bottling.

And now, back to my lunch with Josè!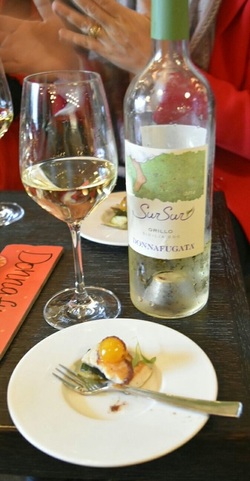 As we nibbled on appetizers, Josè introduced us to SurSur 2014, a 100% Grillo grape, that is an ancient indigenous variety from Sicily. The color was pale straw with lovely aromas of green apple, peach and grapefruit. The palate offered a perfect balance of citrus and floral. At an average price of $19.00, this is a great wine to keep stocked in the refrigerator, especially with the warmer months on the way.

We continued to drink the SurSur as we ate a delicious Kale Salad. Josè, who is also an accomplished singer with a beautiful voice, sang us a song that she felt paired the wine with the music, giving us the ultimate "multi-sensory" experience! In fact, she sang a song with every wine poured, sending us on an incredible sensory journey each time.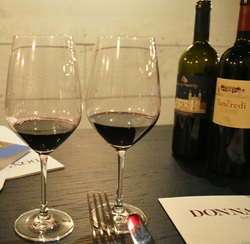 Before the main course arrived, a bottle of 2011 Tancredi Sicilia and 2010 Mille e Una Notte Sicilia were opened. The Tancredi is made with Cabernet Sauvignon and Nero d'Avola. The aromas of dark fruit, light oak, spices and herbs gave way to earthy flavors, rich berries, licorice, spice and soft tannins. The average price of this wine is about $36.00.
The Mille e Una Notte is made with Nero d'Avola, Petit Verdot, Syrah and other grapes. Deep red in color, the aromas were heady and intense with dark fruit and spices. The palate was layered with plum, cherry, pepper and a hint of cocoa. Soft tannins accompanied a long finish. This is one of Donnafugata's more expensive wines, with a price tag averaging around $60.00 a bottle, but well worth it!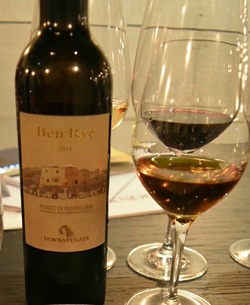 As we got ready for dessert, a bottle of 2013 Ben Ryé was opened. It was exquisite! This naturally sweet wine is made with 100% Zibibbo grown on the island of Pantelleria. The color was brilliant amber with intoxicating aromas of apricot and floral that segued onto the palate and lingered. The wine was concentrated and intense, but beautifully balanced. Although I would have been quite happy drinking this as my "dessert", it complemented the Chocolate Cremeux passion fruit gelee, nougaline. I found the average price to be around $45.00 a bottle.

Donnafugata wine is distributed in 60 countries and can be found in most wine shops, online and in many restaurants. To learn more about this innovative winery, visit their website at: http://www.donnafugata.it/pagine/Homepage.aspx

Josè's exuberance and passion for her wines, music and life was the sweet pearl that I took with me when I left. It was a very enjoyable afternoon!

Cheers!
Penina