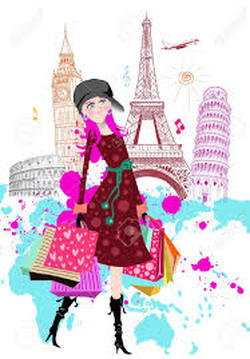 My beautiful niece came to visit on Thursday. At the age of twenty, she has had more travel adventures than most of us achieve in a lifetime! She attended her first year of college in Florence, Italy with weekend trips all over Europe. The first half of her third year of college was spent in Paris. She plans on a 3-week excursion to Southeast Asia during her senior year and upon graduation, a month in Viet Nam. She has visited many museums, wineries and attended numerous cultural events throughout Europe. I asked her if she would please pack me in her suitcase next time she goes away!

We shared many stories and got caught up on life while dining at an upbeat restaurant called Willy Nicks in Katonah, NY. Although the waiter kept calling us "girls" one too many times, the food was delicious! We dined on Sesame Tuna Crunch salad made with water chestnuts, carrots, pickled ginger, peppers and wakame with a chile-lime vinaigrette. The tuna was seared to perfection and every mouthful was a wonderful taste and texture sensation.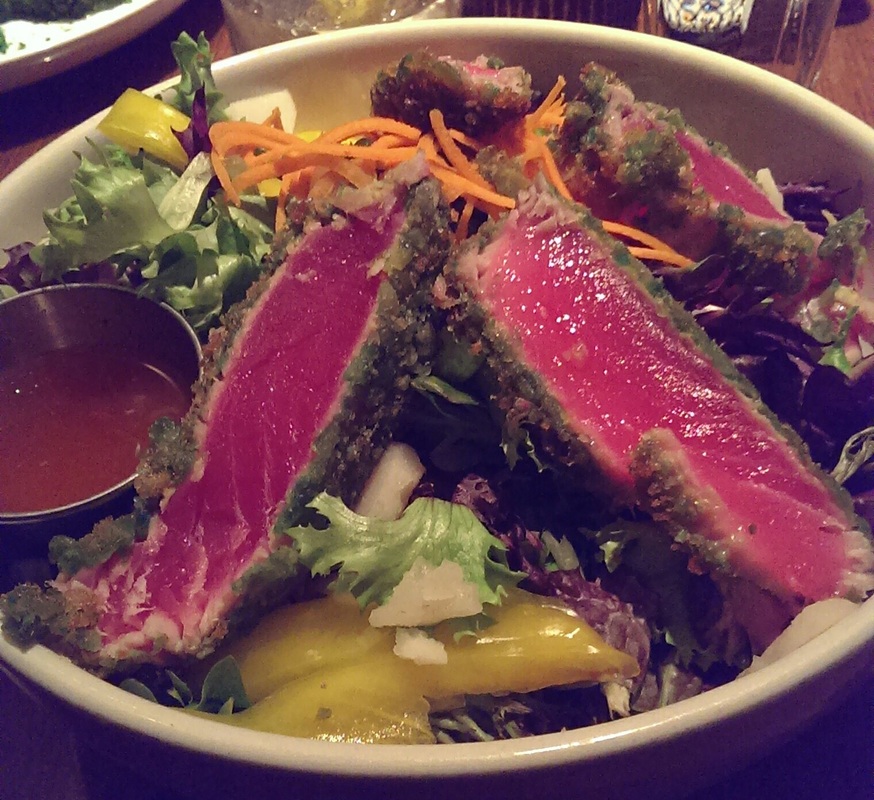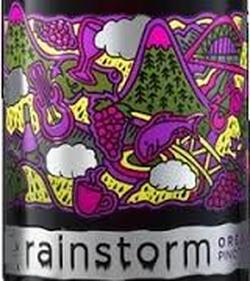 I enjoyed a glass of 2012 Rainstorm Pinot Noir from Oregon with the meal. The Pinot Noir grapes come from vineyards located in the Willamette and Umpqua Valleys. The Willamette Valley is situated in northern Oregon, which produces Pinot Noirs with more earthy tones and complexity. While the hotter and drier climate of Umpqua Valley located in southern Oregon produces a richer and fruitier flavor Pinot Noir. Rainstorm's Pinot Noir is a 50/50 blend of these two wine regions. The color of the wine was soft ruby with subtle berry aromas. The palate had a fresh fruit feel, offering cherry, cranberry and a little spice. It was a little "chewy" with a warm finish.
The label is a whimsical depiction of Portland showing salmon, coffee, guitars, clouds and wine grapes.
http://pinotpassion.com
This is going to be a whirlwind weekend. I'll be back on Monday!

Happy Saturday!

Cheers!
Penina