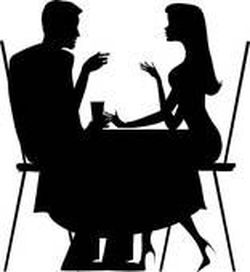 Although the warm weather was perfect for grilling last evening, I was in the mood to do some sautéing. Company was coming for dinner and I wanted something quick and easy, so that I could spend more time with my guest. So, I prepared a dish of shrimp and vegetables with rigatoni, my version of pasta primavera.

I sautéed mushrooms, yellow peppers and shallots in olive oil and then threw in the asparagus, cherry tomatoes and shrimp at the end. A little parsley, basil, salt and pepper were also added. I tossed it all with the rigatoni, adding extra virgin olive oil and Romano cheese for good measure! It was hearty, but light at the same time.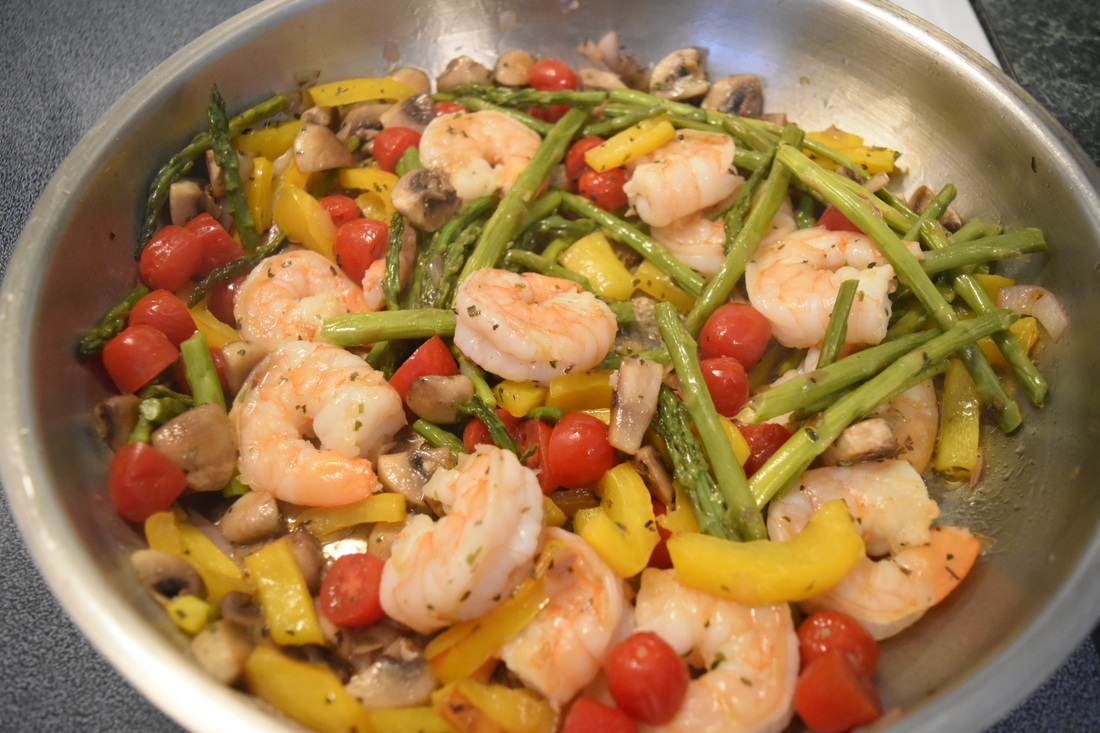 An array of wines would pair well with a dish like this. It was a toss up as to which wine to open. I was leaning towards the Burgundy, but the Super Tuscan was beckoning to me as well. What a conundrum! Having tasted both wines before, I knew that whatever bottle I picked, it would be complementary to the meal.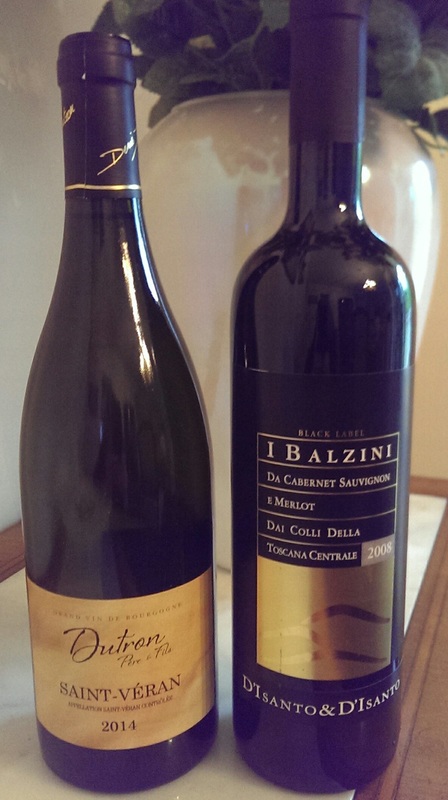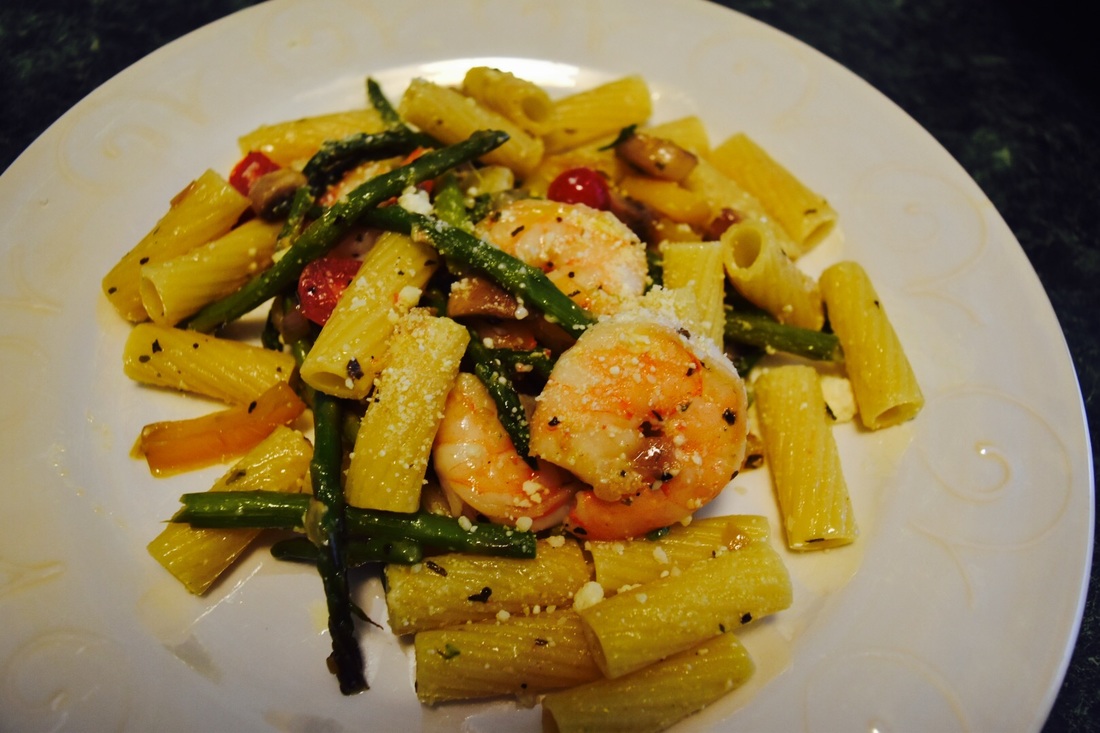 What would you choose?

I'll tell you about my selection in tomorrow's post!

Happy Friday!!

Cheers!
Penina