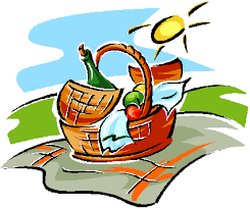 It has been a beautiful weekend filled with blue skies and warm temps. And, it was the perfect setting for alfresco dining.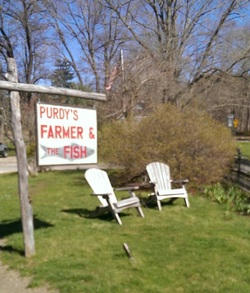 A few friends and I kicked off the weekend with a lovely lunch while sitting on the porch of Purdy's Farmer & The Fish. The restaurant is located in North Salem, NY in a quaint 18th century house that dates back to 1775. Most of the herbs and vegetables used in the kitchen are grown on their five-acre farm right behind the restaurant. Farmer & The Fish has been a popular casual "hangout" spot since it first opened in 2012. It was nice to connect with everyone the other day and I'm looking forward to seeing more of the crowd throughout this summer.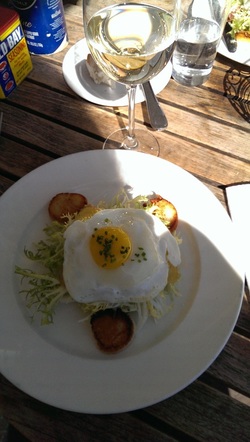 I ordered one of my favorite dishes, the Seared Scallop Salad. It is made with fingerling potatoes, sunny side up egg, crispy bacon and lemon aioli. The scallops were done to perfection and although I opted out of the bacon, I enjoyed every bite! Unfortunately, the photo is not the best due to the sun hitting the table and casting shadows everywhere.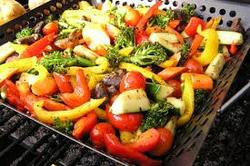 The alfresco dining continued throughout the weekend. Saturday evening I grilled vegetables and tossed it all with pasta. We enjoyed a bottle of chilled 2014 Oyster Bay Sauvignon Blanc from Marlborough, New Zealand. I reviewed this vintage in July 2015. You can read it at: http://thewineknitter.com/1/post/2015/07/day-309.html. The wine was just as good last evening.
http://www.oysterbaywines.com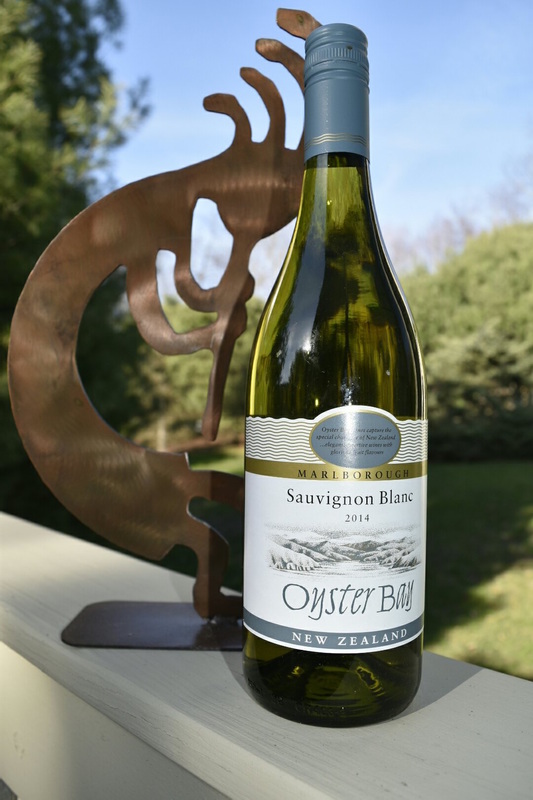 I'm off to embrace this beautiful day!

Happy Sunday!

Cheers!
Penina