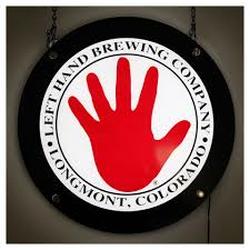 A few days ago I tasted Hard Wired Nitro Coffee Porter from the Left Hand Brewing Company in Longmont, Colorado. The name alone conjures up all sorts of intriguing images and implications! Being a "beer" novice, the terms "Nitro" and "Porter" had me running for the books to decipher their meaning.

For those of you who have no idea what it means either, let me begin by hopefully explaining the term "Porter". According to Wikipedia: "Porter is a dark style of beer developed in London from well-hopped beers made from brown malt. The name was first recorded in the 18th century, and is thought to come from its popularity with street and river porters. The history and development of stout and porter are intertwined." Of course, then I had to figure out what "well-hopped" meant! Left Hand explained to me that it just means the beer has significant or higher hops. That made sense!

Back in the day, Porter was a blend of 3 different styles: old, new and weak ale that was varied in the combination of blending and staleness. It was quite strong compared to today. The terms "Entire Butt" or "Three Threads" were the common names given to it.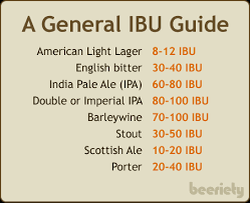 Today, American brewers have taken the whole process and style a step further by "well-hopping" the brew, using smoked malts or adding coffee or chocolate to complement the burnt flavor that characterizes this style. The hop bitterness has a wide range, which brings me to another term. " IBU" stands for the International Bitterness Units scale, a gauge of beer's bitterness. IBU measures the parts per million of isohumulone found in a beer. Isohumulone is the acid found in hops that gives beer its bitter bite. IBU's generally indicate how bitter the beer will be. But depending on the beer and how it is flavored and balanced, that will be the determining factor. So, a higher IBU does not always mean the beer will be very bitter.

Are you still with me? Good! Let me quickly tell you about "Nitro". In the carbonation process of making beer, the gas used is either CO2 or nitrogen. CO2 beers have more carbonic bite whereas Nitro has a much smoother mouth-feel with a creamier texture. Enough said!

And finally…the pour. The color of the Porter was bordering on black with a thick creamy head. The aromas of dark roasted coffee, chocolate and caramel segued into a very creamy mouth-feel. The palate offered lots of coffee, chocolate and burnt sugar with a hint of toffee on the finish. It was quite rich and very filling. This would make a nice "dessert beer"! Check out their website at:

http://lefthandbrewing.com
Alcohol: 6.0%
IBU's: 33
Hops: Centennial, Cascade
Malt: 2-Row, Munich, Chocolate, Crystal, Carafa


Have a super Friday!

Cheers!
Penina