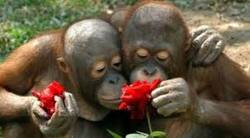 Although it was a busy "work" weekend, I managed to take some time to catch up with old friends, enjoy a little swimming and dining as well. As is so often said, "it's good to pause and take time to smell the roses" or in my case, the bouquet of wine!

With the temperatures still hitting over the 90 degree mark, I opened my last bottle of 2014 Oyster Bay Sauvignon Blanc from Marlborough New Zealand that had been chilling in my refrigerator for most of the summer. I reviewed this wine about a year ago, but it is definitely worth mentioning again. The color was pale straw with citrus, tropical fruit, floral and herbs on the nose. The palate was layered with fruit, green apple, grapefruit and a flirtatious amount of lemon that tickled the mouth. This is a light and crisp wine with an edge of bitterness on the finish, but works. http://www.oysterbaywines.com
Alcohol: 13%
Price: $15.00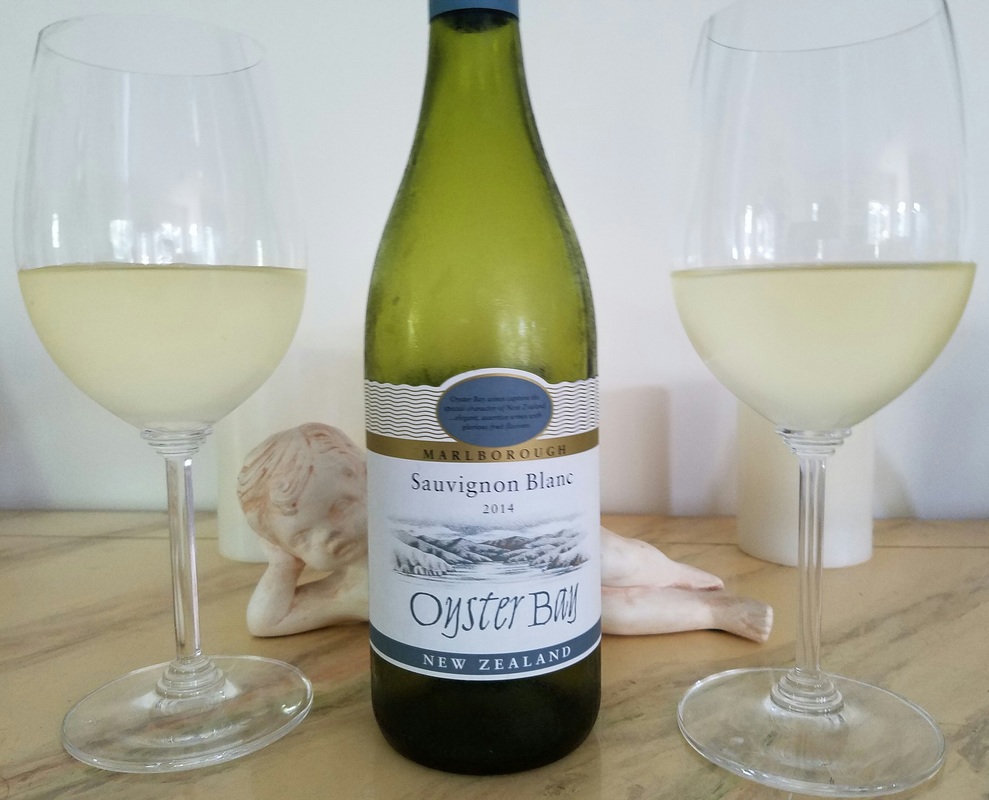 The wine complemented a light summer meal that I prepared for my guest. Poached salmon served over fresh romaine, farmer's market beans and cherry tomatoes tossed with a light Caesar dressing. It was perfect in every way! As we dined, the sky lit up with an incredible lightning show and I was quite happy to be inside!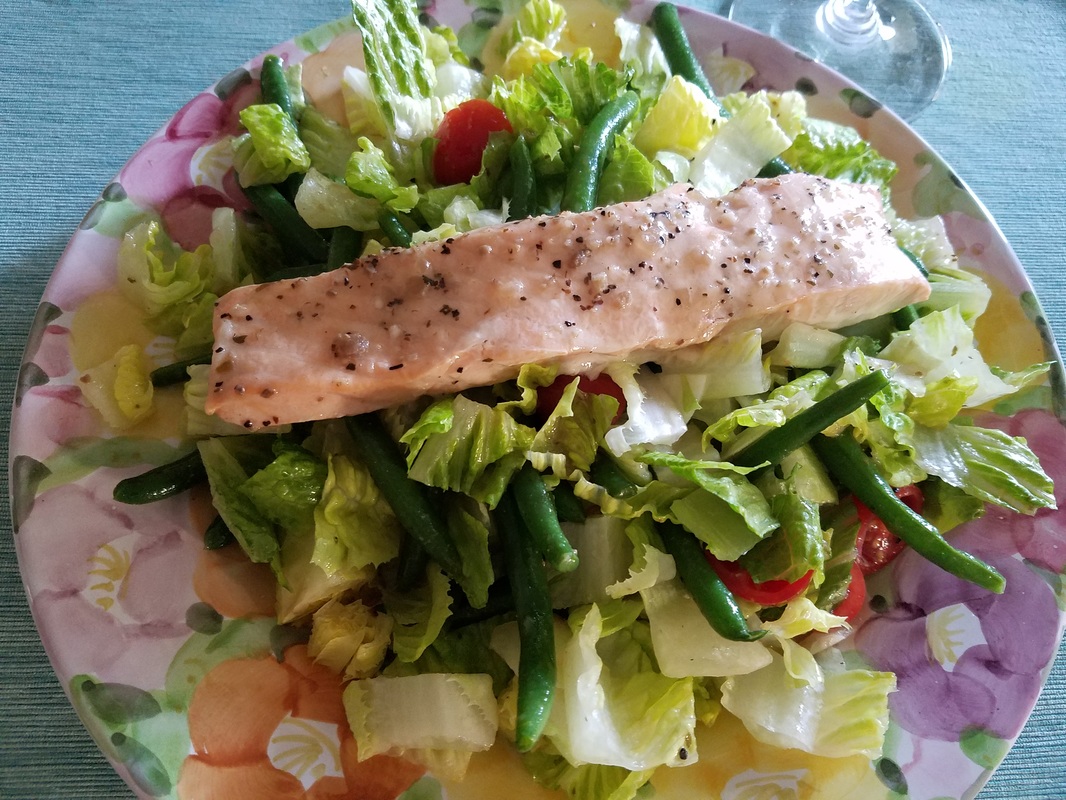 Have a peaceful Sunday!

Cheers!
Penina