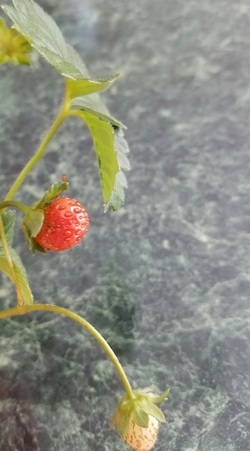 The last of the strawberries are ripening on my plant, signifying the end of the season. It's that time of year again when the annuals stop producing flowers and the leaves on the trees begin their magical color show. Autumn is waiting impatiently around the corner.

The "grape" news is that it is grape harvest season in the Northern Hemisphere! Harvesting usually takes place between August and October. And in the Southern Hemisphere, the harvest season is usually between February and April.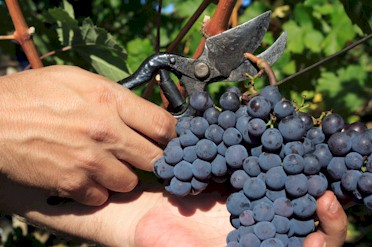 So, while I may bemoaning the fact that my swimming days are numbered, as I write this, grapes are being harvested somewhere. Which means our wine glasses will be filled in the not so distant future with the "fruits" of someone's labor today.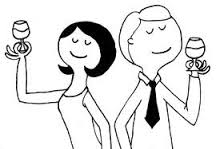 I'll be back soon with some wine reviews!

Happy Tuesday!

Cheers!
Penina