Most people hear the word Moscato and immediately think "dessert wine" or "holiday wine". I certainly broadened my palate and way of thinking when I partook in a Moscato D'Asti D.O.C.G. Master Class held this week by IEEM and the Consorzio for the Promotion of Asti at the Astor Center in NY. The class was led by Italian Wine expert Gregory Dal Piaz and Frederico Ceretto of Ceretto Winery.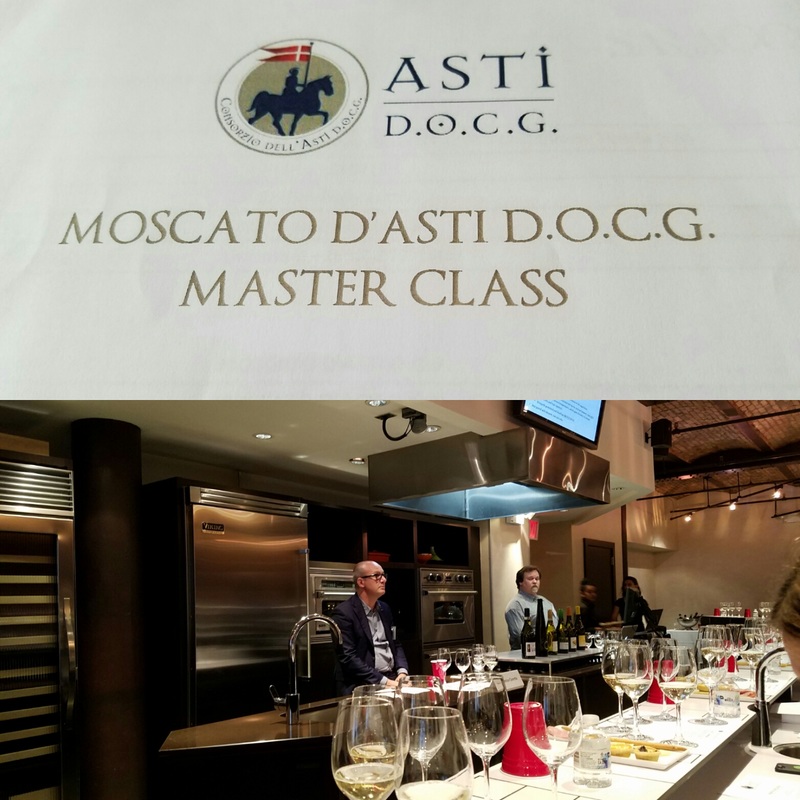 The participating wineries were Azienda Agricola Caudrina, Coppo Canelli, Marenco, Michele Chiarlo, Saracco and Ceretto.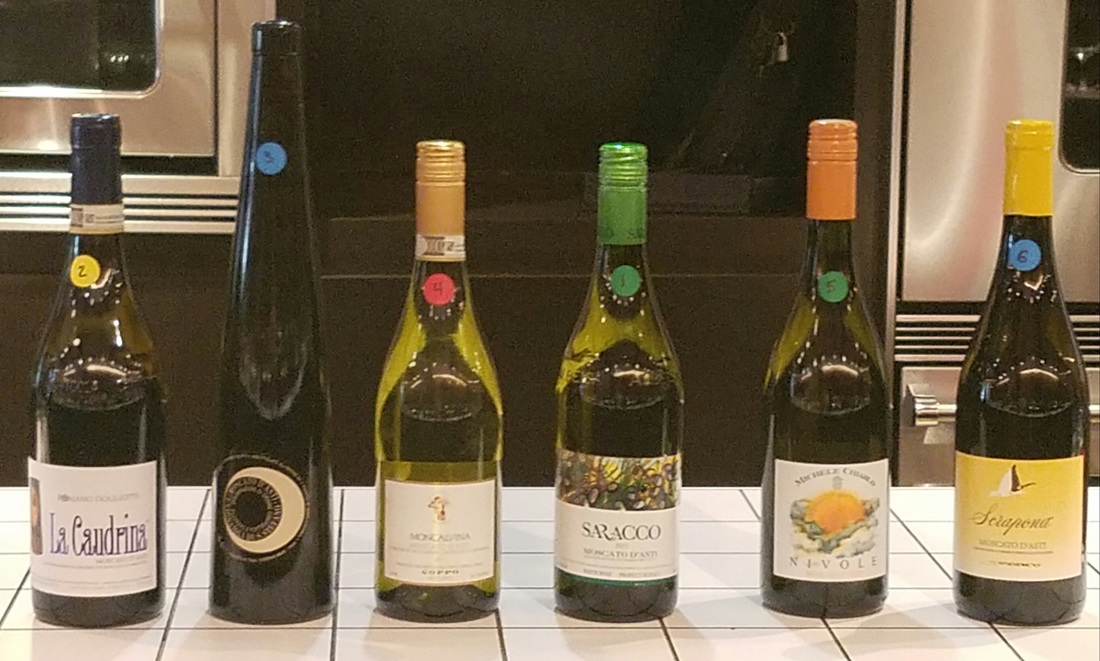 To begin with, Moscato is the name of a grape variety, a generic term. It is grown all over the world. Moscato d'Asti wines are exclusively made from Moscato Bianco grapes which are cultivated in the Piedmont region of Northern Italy in designated areas around the town of Asti. Moscato Bianco is considered one of the oldest grapes in the Piedmont region and can be traced back to Roman times.

Grown in calcareous and sandy soil, the Moscato Bianco grapes produce an aromatic substance that signifies the onset of harvest time which takes place in early September. The grapes are hand harvested and put through manual presses. The resulting pulp and juice are then refrigerated at very low temperatures in stainless steel tanks so as not to allow fermentation. After a determined period of time, usually a week, the wine is then fermented in stainless steel tanks until alcohol content reaches the right level of sweetness. The wine is then chilled down to stop fermentation. The long and cool natural fermentation preserves the fruit aroma.


Moscato d"Asti wines are light and semi-sparkling with varying degrees of sweetness. The alcohol content is low and by law is not allowed to go higher than 5.5%. The basic characteristics of the wine include lively acidity with aromas of flowers, white peaches, apricot, orange blossom and sage. They tend to be light and well balanced with fresh fruit and subtle effervescence on the palate.

Moscato d'Asti pairs well with savory and sweet food as was demonstrated in the class. The wines from Saracco, Caudrina and Ceretto were paired with the cheese, meat and quiche. The sweet tarts were paired with wines from Coppo Canelli, Michele Chiarlo and Marenco. The contrast of flavors between wine and food actually complemented each other, showing the uniqueness and versatility of Moscato d'Asti.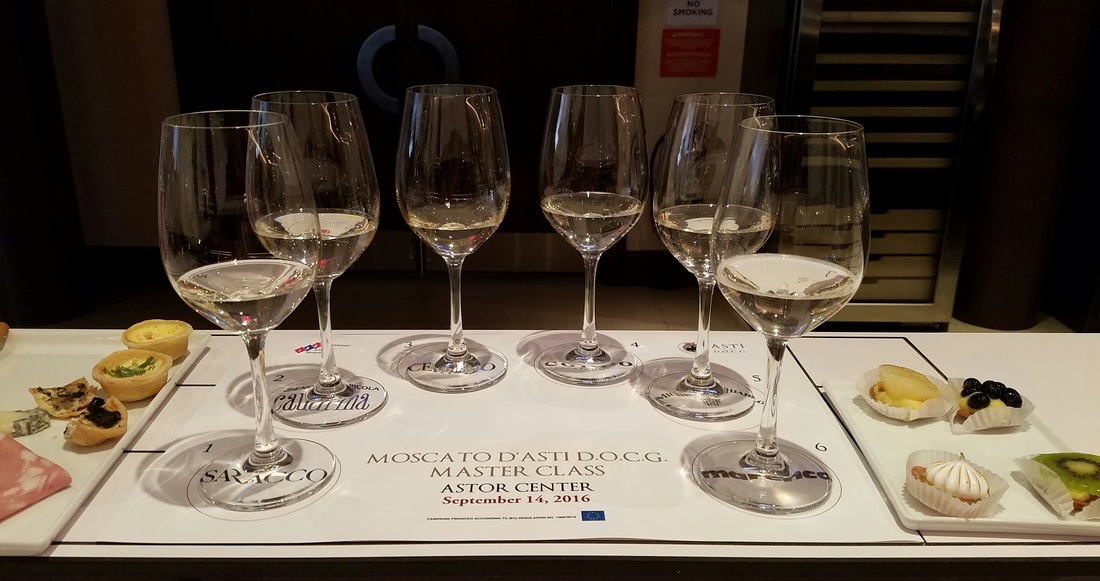 In addition to holiday meals, this is a perfect wine to serve with an array of appetizers, light fish, cold cuts and not too sweet desserts. Or, serve just as an aperitif!

Next time you're looking for a delicate, low alcohol and lively wine, reach for a bottle of Moscato d'Asti. In fact, pick up a few bottles and have a fun tasting with a few friends!

Cheers!
Penina