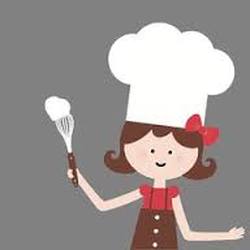 Having missed an opportunity to attend a wine event in the city last night because of a hectic schedule, my plan was to embrace the evening with a nice meal and a movie. However, a friend decided that his company would be far more entertaining than a movie. He was correct. So, I went into "chef" mode.

I threw together a great meal that was served with the rest of the Casillero del Diablo Cabernet Sauvignon that I reviewed yesterday. The wine paired beautifully with both courses.

We started with a quick & simple version of Pasta Fagioli soup. Made with vegetable broth, I added more carrots and celery than beans, creating a lighter soup. A small amount of shaved Parmesan cheese topped it off.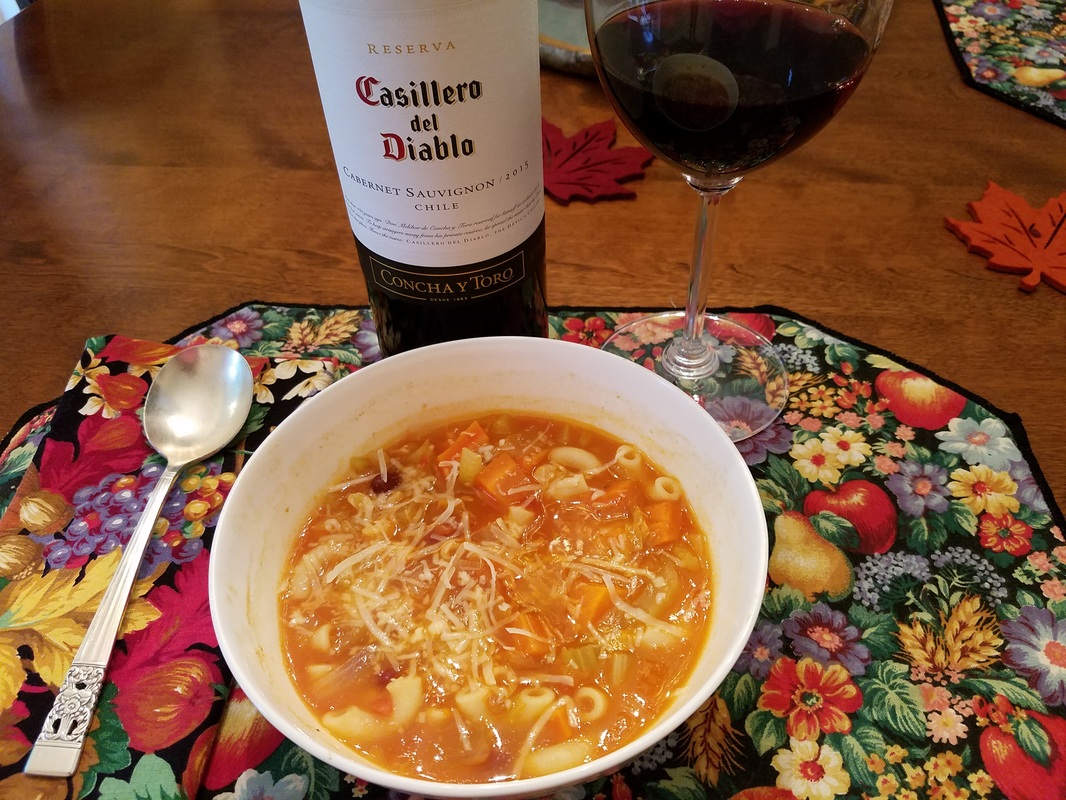 The main course was fresh shrimp sautéed in shallots, garlic and red peppers. Al dente vegetable linguini was added to the pan at the last moment for a quick stir. As a side dish I served sautéed broccoli rabe with olive oil and garlic. Voila! Dinner!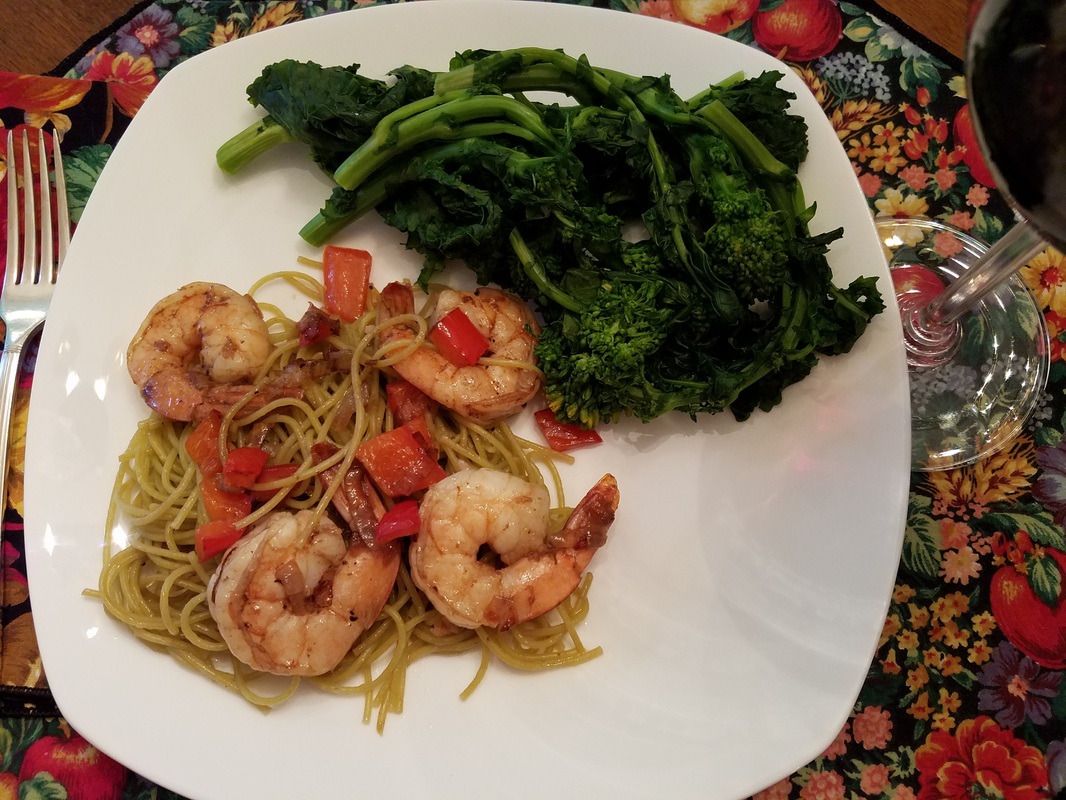 The wine, dinner and company all complemented each other!

Happy Thursday!

Cheers!
Penina