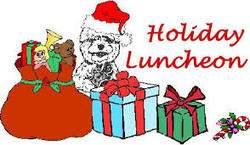 A few days ago I went to a holiday luncheon. In addition to enjoying some good food and conversation, we played a game of "Dirty Santa" while sipping Cappuccinos and nibbling on dessert. I had my eye on a bottle of Tito's Vodka and thanks to a few "steals", I snagged it and brought the vodka home.

It's no secret that I love vodka and I'm very picky when it comes to choosing what brand to drink. Since I usually drink vodka straight up, there are a few criteria the vodka must pass before I imbibe. The vodka has to be clear, smooth and well balanced with hints of sweetness and grain. An oily texture is a bonus as well as a "neutral or very subtle" aroma. Overbearing and abrasive alcohol that causes a fire in one's throat or nostrils is a no-no!

Tito's Handmade Vodka passed the test with flying colors! Tito's is corn-based vodka that is distilled six times in old-fashioned pot stills at Texas' first legal distillery, Fifth Generation distillery in Austin, Texas. They've been distilling vodka since 1997.
Tito Beveridge is the founder and owner of Tito's Handmade Vodka. He has a great story on his website that is worth reading.
http://www.titosvodka.com
Tito's vodka has just a trace of sweetness on the nose. The palate offers a clean and silky mouth-feel with hints of toast and vanilla followed by just the right amount of oomph at the end. The bottle is a straightforward design and not as fancy as the etched vodka bottles one tends to find on the shelves, but don't let that fool you. Tito's vodka can certainly give the fancy bottles a run for their money!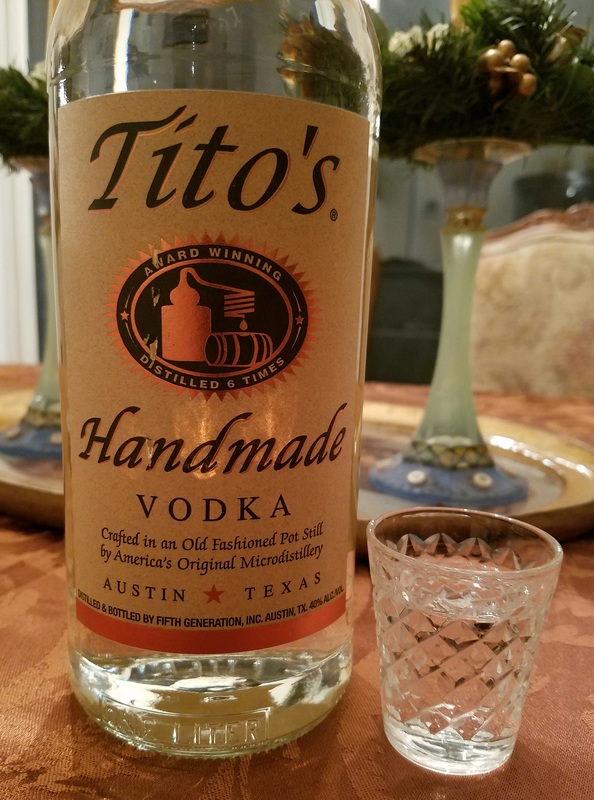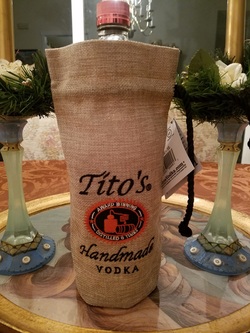 And, I love the holiday bag that Tito's vodka comes in! Tito's is great vodka to drink straight or in mixed cocktails. Tito's Handmade Vodka definitely has Penina's stamp of approval!

Alcohol: 40%
80 Proof
Price: $18-20

Happy Sunday!

Cheers!
Penina