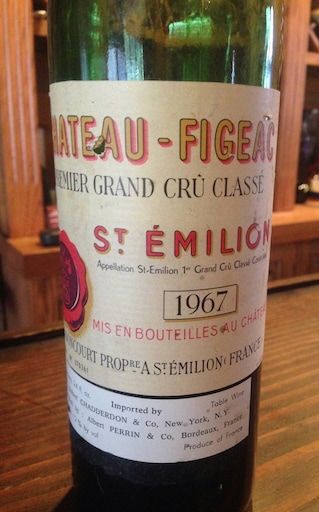 Yesterday's post ended with a little history of Chateau Figeac and today's post will begin with some history of Chateau Haut-Brion. As promised, I have a story to tell.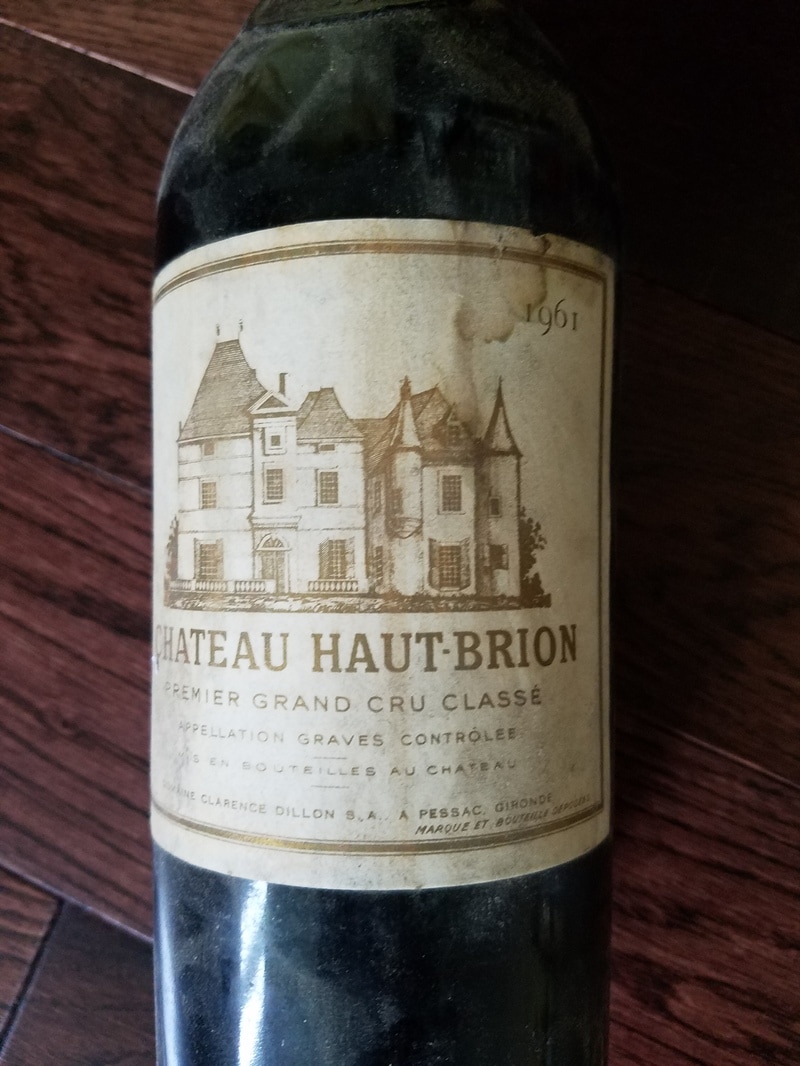 Over the years I have tasted Chateau Haut-Brion 59' 69' 81' 94' and most recently a 61'. I have reviewed most of these vintages on previous posts along with some history. At the risk of being redundant, I felt that after drinking the 61', we should all be reminded of whence it came. So here is part of a post from September 2015 with additional information added to it.

Chateau Haut-Brion, a Premier Cru Classé First Growth) is produced in Pessac located just outside the city of Bordeaux. Of the five first growths, it is the only wine with the
Pessac-Léognan
appellation. It also has one of the longest histories of any Bordeaux wine chateau and has been growing grapes to produce Bordeaux wine for almost 600 years! Haut-Brion is the earliest identified first growth that was included in the official 1855 Classification. The name is derived from the Celtic term "Briga", meaning a rise or mount in the land.
When Jean de Pontac married Jeanne de Bellon in 1525, she brought the first portion of the Bordeaux wine property called Haut-Brion as a dowry. Pontac bought the title to the domain of Haut-Brion in 1553 and continued to expand and improve the property. Pontac died at the age of 101, having married twice more, siring 15 children and ensuring a legacy for generations to come. In 1801,Haut-Brion was sold to
Talleyrand
, Prince of
Benevento
making him the first "non-family" to own Chateau Haut-Brion. In 1935, Clarence Dillon, an American financier bought the Château. Today, Dillon's granddaughter, Joan Dillon is head of the Chateau.
The first official review of Chateau Haut-Brion wine and any wine ever came from Samuel Pepys on April 10th, 1663. He wrote, "There I drank a sort of French wine called Ho-Bryan that hath a good and most particular
taste
I never met with." An interesting wine review!
Chateau Haut-Brion was one of the first Bordeaux châteaux to begin using stainless steel vats for vinification in 1961. Double skinned, stainless steel vats were introduced at the Chateau in 1991. The wine is aged in up to 100% new French oak for about 24 months. The blending takes place just after fermentation is finished and prior to the oak barrel aging process begins.
The best vintages for the red wine of Château Haut-Brion are: 2012, 2010, 2009, 2008, 2006, 2005, 2000, 1998, 1996, 1995, 1990, 1989, 1985, 1982, 1961, 1959, 1955, 1953, 1950, 1949, 1948, 1947, 1945, 1934, 1929, 1928, 1926 and 1921.
It is interesting to note that when Clarence Dillon bought the chateau, he hired Georges Delmas as the château's régisseur (director). And ever since then, a Delmas has remained as régisseur. In fact, the 61' was the debut vintage for Jean-Bernard Delmas, son of Georges.

So, without further ado, here is my review of the 1961 Chateau Haut-Brion.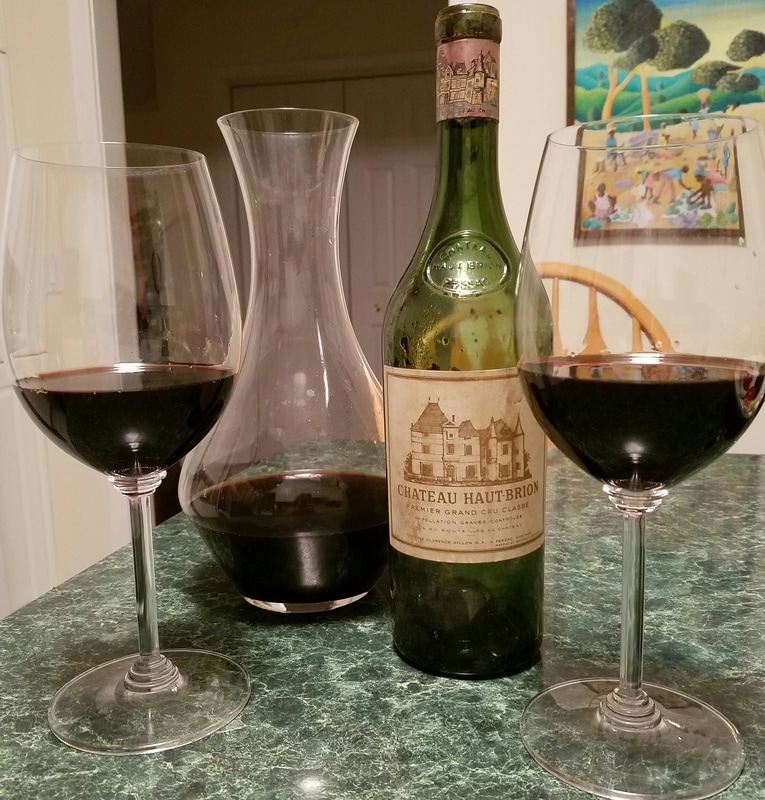 The cork was soft but came out easily. The wine was then poured into a decanter with surprisingly very little sediment. The color was deep garnet with fruity aromas that were indiscernible. A quick sip after decanting assured us that the wine was very drinkable. After thirty to forty minutes, the wine began to open. It was full bodied, had substance and was as smooth as silk. Over time, the palate offered a complex array of dark, sweet fruit with a smoky edge. The fruit continued to the very last sip. This was without a doubt a heavenly experience.

I must confess that the Haut-Brion and 1975 Chateau Figeac were not stored in optimum conditions for the past thirty-one years and that is the only thing that these two Bordeaux have in common. Unfortunately, the Chateau Figeac when opened was the color of rust and undrinkable. However, the Haut-Brion has stood the test of time and less than favorable storage conditions. One should expect no less from a Premier Cru Classé First Growth!

Cheers!
Penina