As a rule, the last type of wine that one might reach for in single digit weather is a perfectly chilled Chardonnay. We tend to gravitate towards more "robust" wines in cold weather, myself included. However, rules don't seem to apply anymore when it comes to wine. Old school thought was to serve only red wine with meat and hearty dishes during cool weather. And white wine was usually served with light fare and seafood upon the onset of the warm season. But as long as wine doesn't clash with the food you are eating, then I say anything goes!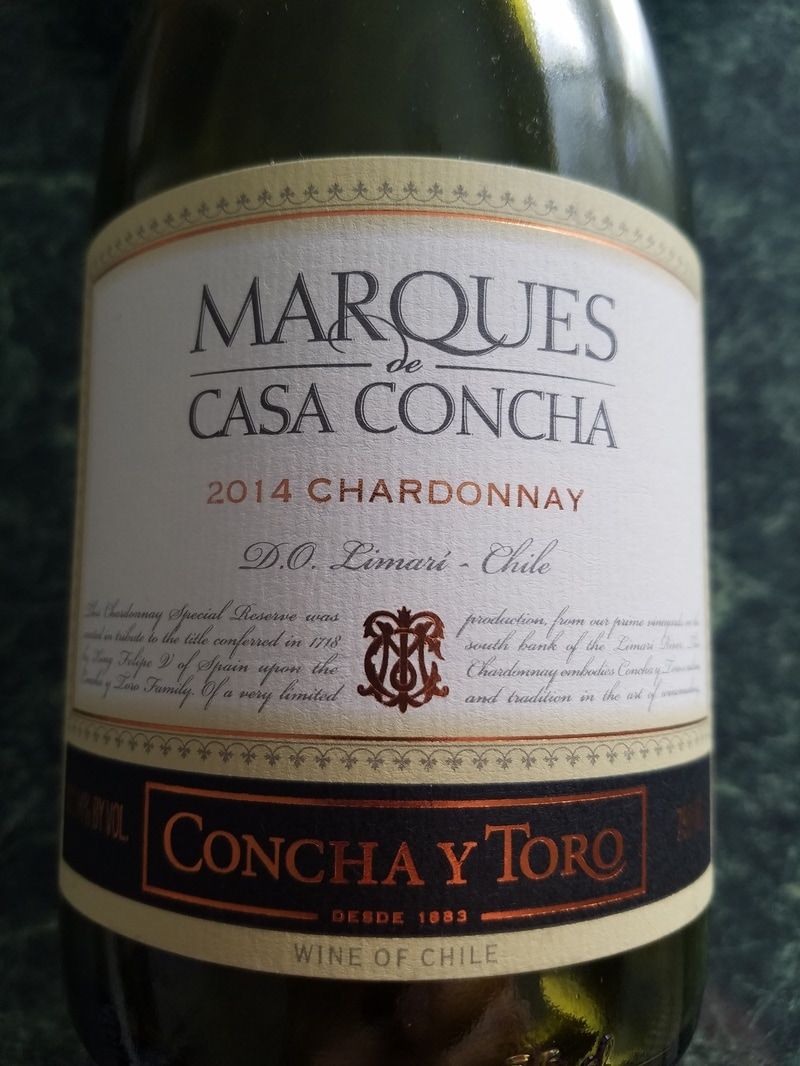 The other evening I opened a 2014 Marques de Casa Concha Chardonnay from Concha y Toro in Chile. As you might recall, I reviewed the 2014 Marques de Casa Concha Cabernet Sauvignon a few weeks ago. Marcelo Papa is the winemaker for Marques de Casa Concha as well as Casillero del Diablo.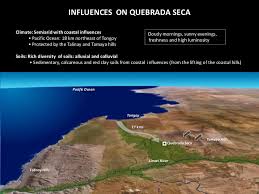 The Chardonnay grapes for this wine are handpicked from a single vineyard; the Quebrada Seca Vineyard is located about 12 miles from the Pacific Ocean on the north bank of the Limarí River.

The clay and chalk soils give the Chardonnay expressive minerality while the limestone soil balances it with crisp acidity. The color is soft yellow with succulent fruity aromas of peach, pear and toasted oak. The palate offers a creamy texture of pear, apple, spice and oak. This is an amazing Chardonnay that has a long and impressive finish!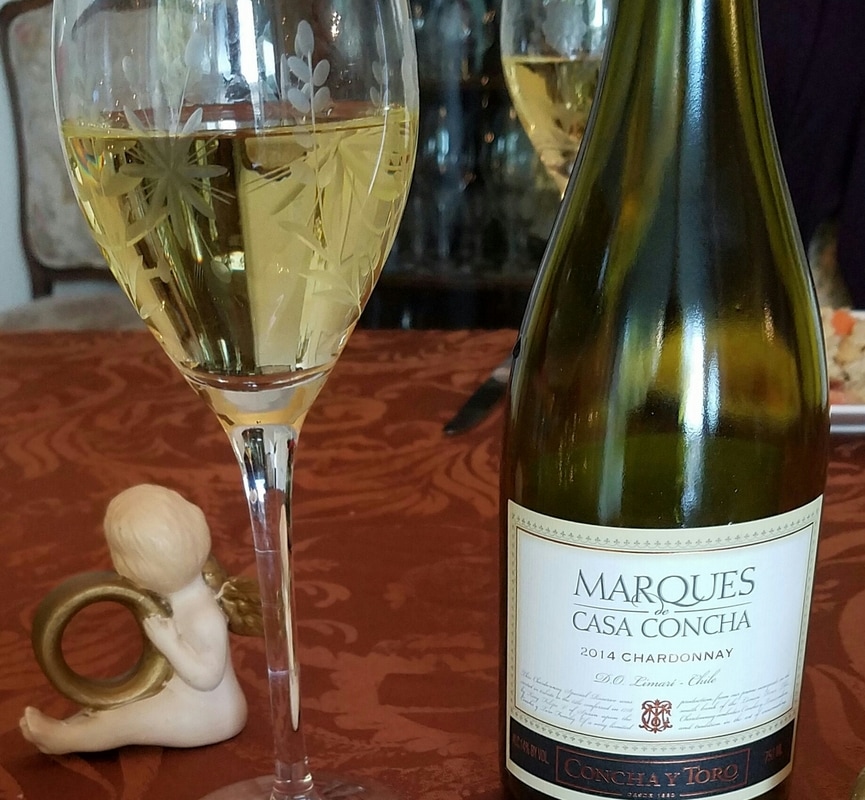 I paired the wine with a vegetable risotto and sautéed shrimp. Although I may be more partial to reds during the winter months, I won't hesitate to open a bottle of this Chardonnay again!
Alcohol: 14%
SRP: $25.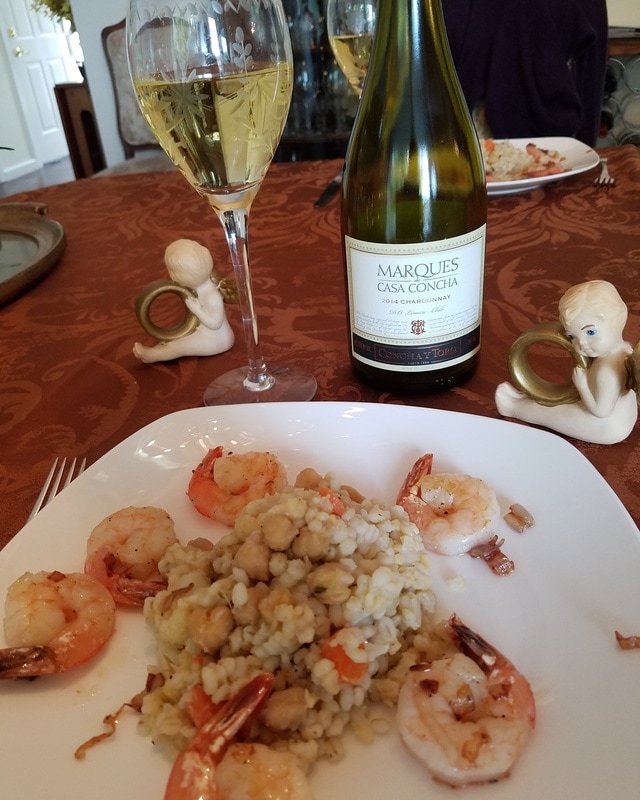 Happy Tuesday!

Cheers!
Penina