My weekend started with a visit to a friend's home for wine, appetizers and of course some fun "catch up" talk and laughter.

Being the perfect hostess that she always is, there was an assortment of wine chilling in the refrigerator as well as an abundance of reds to choose from. The choice was mine, so I opted for the William Fevre 'Champs Royaux' Chablis 2015.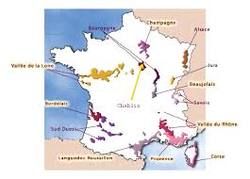 Chablis region is an historic wine-producing town located in the northernmost wine district of Burgundy, France. The Chablis wine region runs along the Serein valley and across 19 communes. Chablis is called the "Golden Gate of Burgundy". These are not typical Burgundy white wines. Due to Chablis cooler climates, the wines are lighter, less fruity and have more acidity than the warmer Chardonnay producing wine regions. Most of the terroir is limestone and clay soils, rich with fossils and oysters.

William Fèvre is descended from a family that dates back to living in Chablis for over 250 years. Following in his father's footsteps and with 7 hectares of vineyards, Fèvre began making wine in 1959. Today, the estate is owned by the Henriot family of Champagne and boasts 78 hectares of vineyards. It is one of the largest in Chablis of which 15.9 are classified as Premiers Crus and 15.2 as Grand Crus.

"Practicing sustainable growing in its vineyards for nearly 12 years now, Domaine William Fèvre has just obtained "High Environmental Value" (HVE) status, the highest level of environmental certification (February 2015)." https://www.williamfevre.fr/en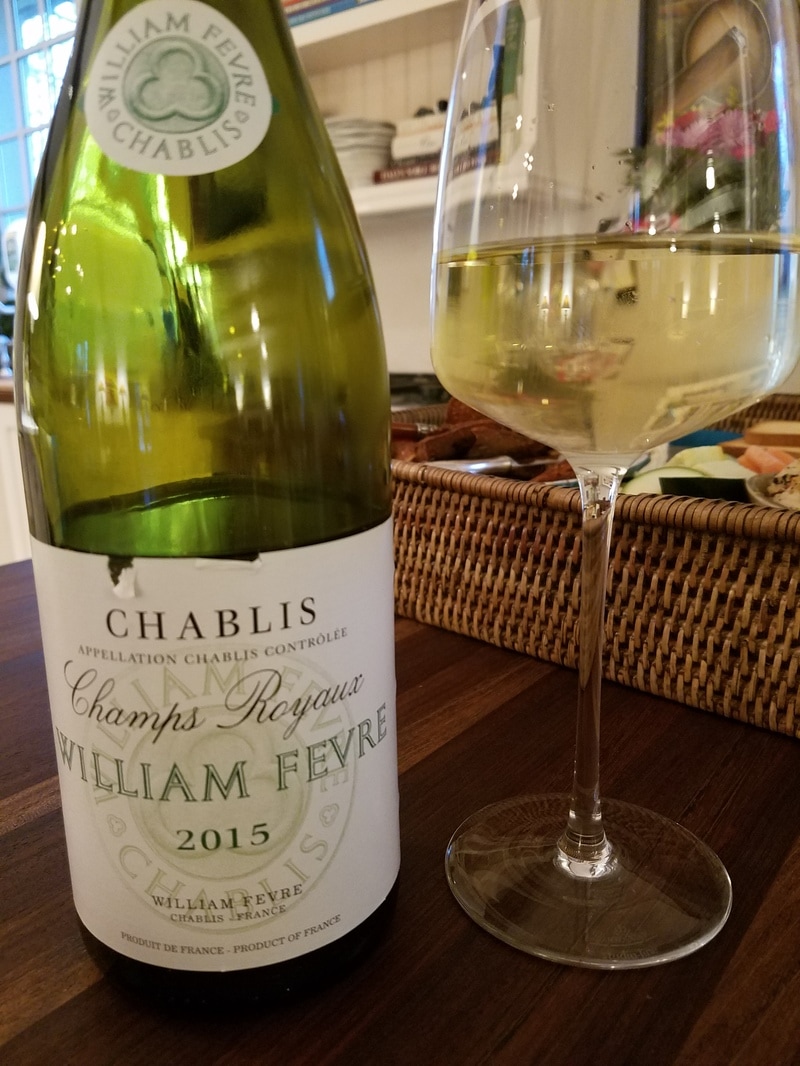 The 'Champs Royaux' Chablis 2015 was chilled to perfection. The color is pale lemon with subtle floral, citrus and white peach aromas. This is a light-bodied wine with crisp acidity and mineral notes, offering fresh fruit and citrus on the palate.

The wine paired beautifully with the array of appetizers!