Sicily has an impressive history of over 2500 years of winemaking. As I mentioned in my last post, its unique environment of mineral-rich soils and Mediterranean climate are conducive to growing grapes. Although many of the grapes grown here have been imported from regions throughout Europe, Sicily boasts a large number of indigenous grape varieties as well.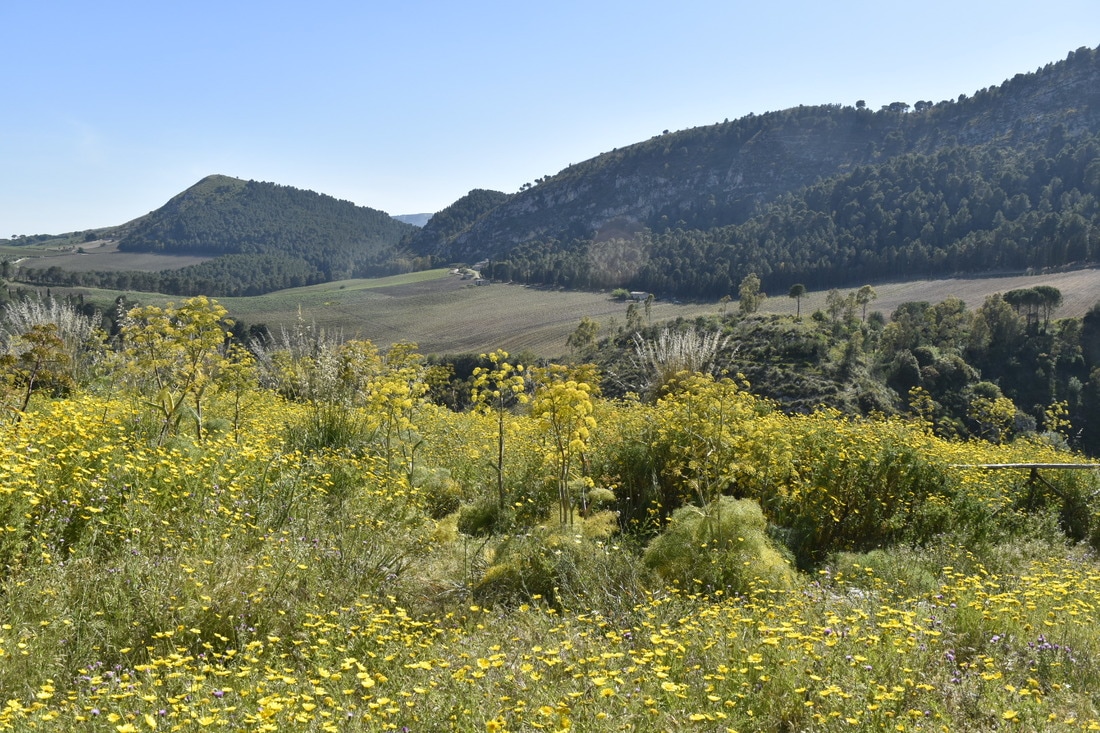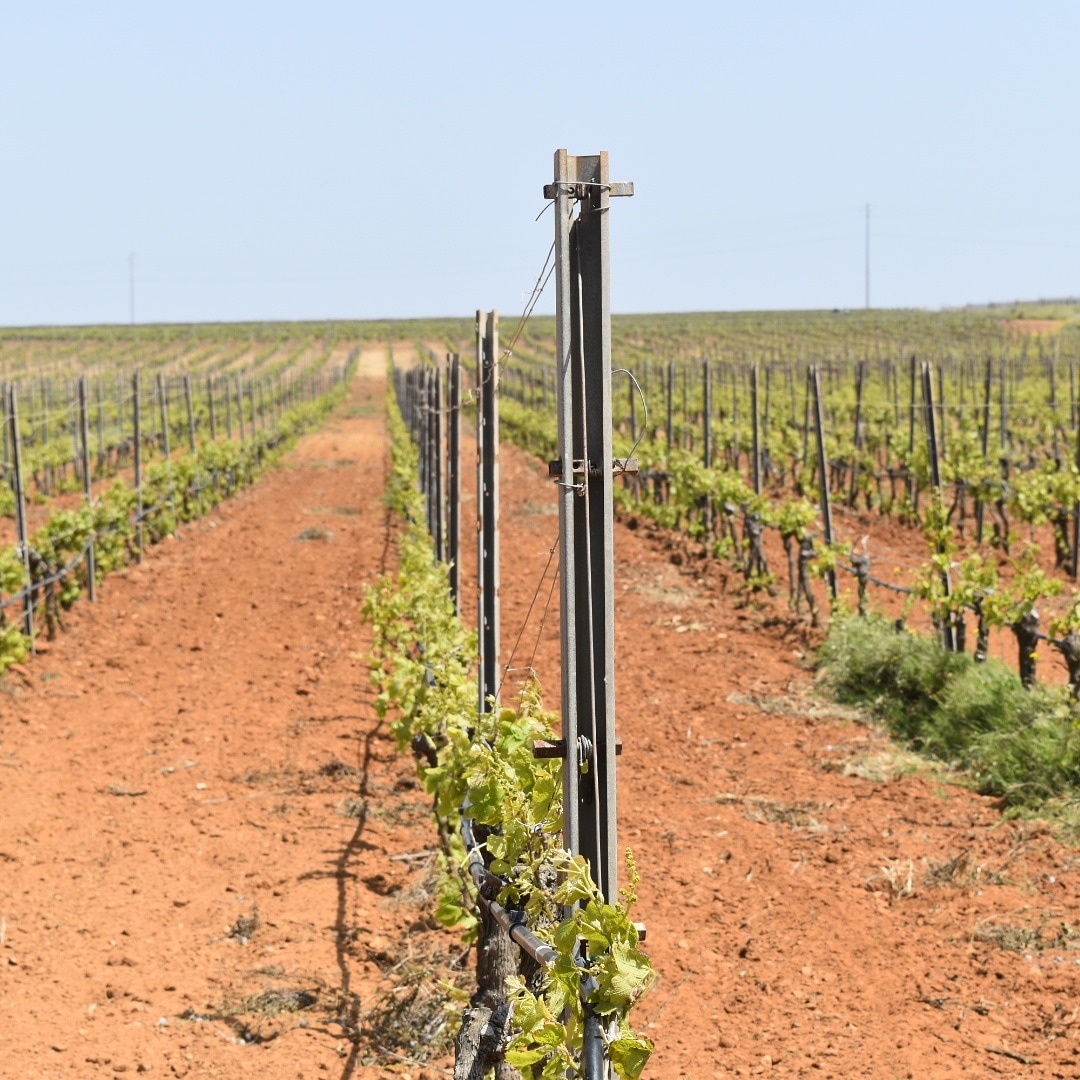 So, before we begin our mini tour of Sicilian vineyards, let's get acquainted with just a few of their indigenous grapes. My descriptions are generalized and wines will vary from region to region, from limestone-rich terrain to clay and deeps soils, and in some instances several variations on a single grape will be produced in a winery.

Red Grapes

Nero d'Avola (Calabrese) is considered the number one Sicilian red and has been enjoyed since the end of the 17th century. It is one of the oldest indigenous grapes of Sicily and the most widely planted red variety. Nero d'Avola fills approximately 18% of vineyards.
Nose: cherries, strawberries and spices
Palate: Rich with red fruit, mild tannins, sweet spices, licorice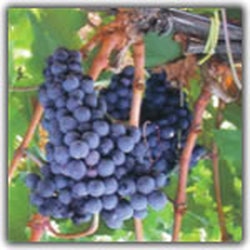 Perricone is mostly grown in a concentrated area of western Sicily and once upon a time was considered the "undisputed" leader of red grapes in western Sicily. Winemakers like to use it as a blending grape. However, 100% Perricone is a treat.
Nose: Very aromatic, dark fruit, spice and herbs
Palate: Raspberry, marzipan, spice, earthy, chocolate with mild to medium tannins. Reminiscent of Syrah.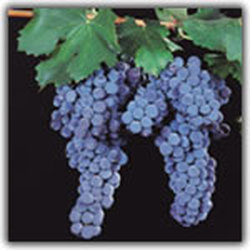 Frappato is believed to have its origins in the Ragusa province of Sicily around 300 years ago. It is characterized as a light and refreshing wine. Nose: full bouquet, cherry
Palate: mild tannins violet, strawberries


Nerello Mascalese and Nerello Cappuccio are highly regarded grapes that primarily grow on the volcanic slopes of Mount Etna in some of the highest vineyards in Europe. The grapes are considered "cousins" and tend to be used together in blending, but they also drink well on their own. Nerello Mascalese is ripe with fruit flavors, herbs and cinnamon. Nerello Cappuccio is softer with more cherry flavors and spice on the palate.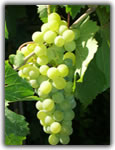 White Grapes

Grillo, one of Sicily's best known grapes, is found throughout western Sicily and is noted for its citrus flavors, sweetness and mild acidity. Due to the grape's high sugar levels, it is ideal for the production of fortified wines. Historically, Grillo was used in the production of Marsala wine. However, Catarratto has taken the lead. And now due to the innovation of new winemakers, Grillo has a wide range of styles, from crisp and savory, to structured and mature. It is interesting to note that in 1848 Grillo became a hybrid of Zbibbo and Catarratto.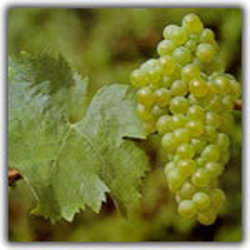 Catarratto is considered the primary white grape of Sicily with more area planted than any other grapevine and makes up 60% of the total grape vineyard area, with most of it on the western side of the island. As noted above, is used in the making of Marsala wine.
Nose: floral, citrus, melon that segues onto the palate.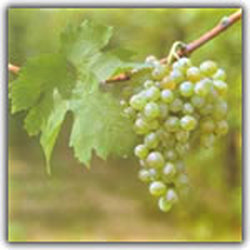 Inzolia is grown primarily in western Sicily and is the island's fourth most widely planted grapevine. It is usually used in blends to make drier wines. And it is also used to make Marsala.
Nose: aromatic, citrus, almonds
Palate: tropical fruit and almonds, herbs, fresh and lively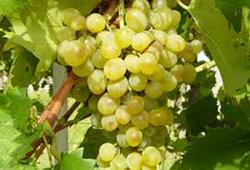 Zibibbo grape is also the name of the sweet wine that is obtained from the grape and is grown on Pantelleria Island as well as in Mazara del Vallo and the nature reserve "Gorghi Tondi. I will go into further detail about Zibibbo, production and tastings later on. The typical Zibibbo wine is very aromatic with apricot, floral and almond lingering on the finish.


This is just a small sampling of indigenous grapes from Sicily. The list could go on forever, but I need to stop here and rev up the tour bus because we are starting our adventure in Catania at the foot of Mount Etna on the easternmost side of the island. We will then slowly make our way back to the westernmost side of the island, visiting winemakers along the way and eventually we'll fly over to Pantelleria Island.

So hop on board, buckle up and let's go!

Catania is an ancient port city that sits at the foot of Mount Etna. After traveling across Sicily, visiting five wineries and absorbing the incredible biodiversity of the land, I came here as Assovini Sicilia's guest to participate in Sicilia En Primeur. It was a whirlwind of activity and also an incredible introduction and education into Sicily's culture and gastronomy! The two-day event gave me the opportunity to taste the 2016 vintages from forty-nine major wine producers of the region, attend Master Classes and blind tastings. A gala wine party, complete with amazing food and music was held for the journalists and wine producers at Palazzo Biscari, a magnificent private palace built in the 1700s. Slide show below.

It was a pleasure speaking with the producers and winemakers. Each had a story to tell. But the common theme was their love for Sicily, respect for the environment and their passion and dedication in making great wine while maintaining the tradition and character of the land. Sicily is becoming more dedicated to organic and biodynamic agriculture and using sustainable practices.
A new generation of winemakers are making their mark by embracing the old while developing new ideas, techniques and blends that transcend into reds that are elegant, fresh and lively and whites that are focused, crisp and leap out of the glass!
We'll begin a tour of the vineyards next time!
Cheers!
Penina
To leave a comment or if you have an inquiry, please contact me at
wineknittercomments@gmail.com