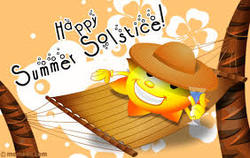 The summer solstice is upon us. And what better way to welcome the longest day of the year than with some wine from the Côtes-du-Rhône.


The Côtes-du-Rhône vineyards, located in Southern France, extend from Vienne to Avignon and include 171 vineyards. The region enjoys a Mediterranean climate conducive to grape growing that also reflects in the characteristics of the wine.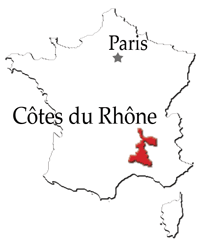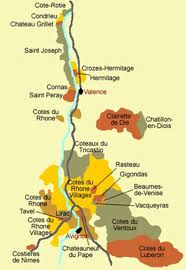 Ferraton Père & Fils estate is located in Tain l'Hermitage and was founded in 1946 by Jean Orëns Ferraton. His son Michel, inheriting the same passion as his father, introduced the first Hermitage, Crozes-Hermitage and Saint-Joseph wines to the world. Michel Chapoutier, a highly regarded winemaker and close friend of the Ferratons' introduced organic viticulture to the vineyards in 1998 and he eventually formed a partnership with the Ferratons. By 2000, all of the vineyards were converted to biodynamic farming and are now certified organic. What began in 1946 as a .3 hectare estate (some of these vines still produce fruit), Ferraton now has an annual production of about 350,000 bottles.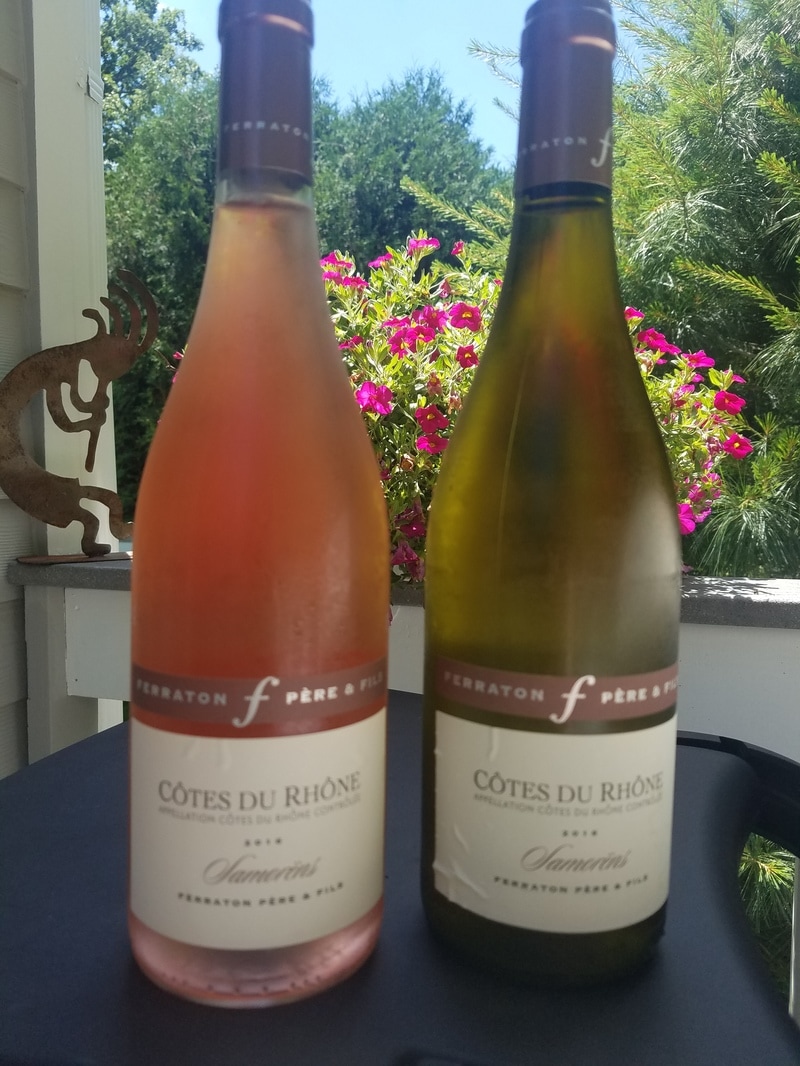 The Samorëns Blanc 2016 is a beautiful blend of 35% Roussanne, 30% Viognier, 25% Grenache Blanc, 5% Clairette and 5% Marsanne.
The color is pale straw with a floral and stone fruit bouquet. The palate offers citrus, pear and apple. This medium-bodied wine is fresh and nicely balanced with a crisp floral finish. Drink as an aperitif or with light summer fare.
Alcohol: 13.5%
SRP: $14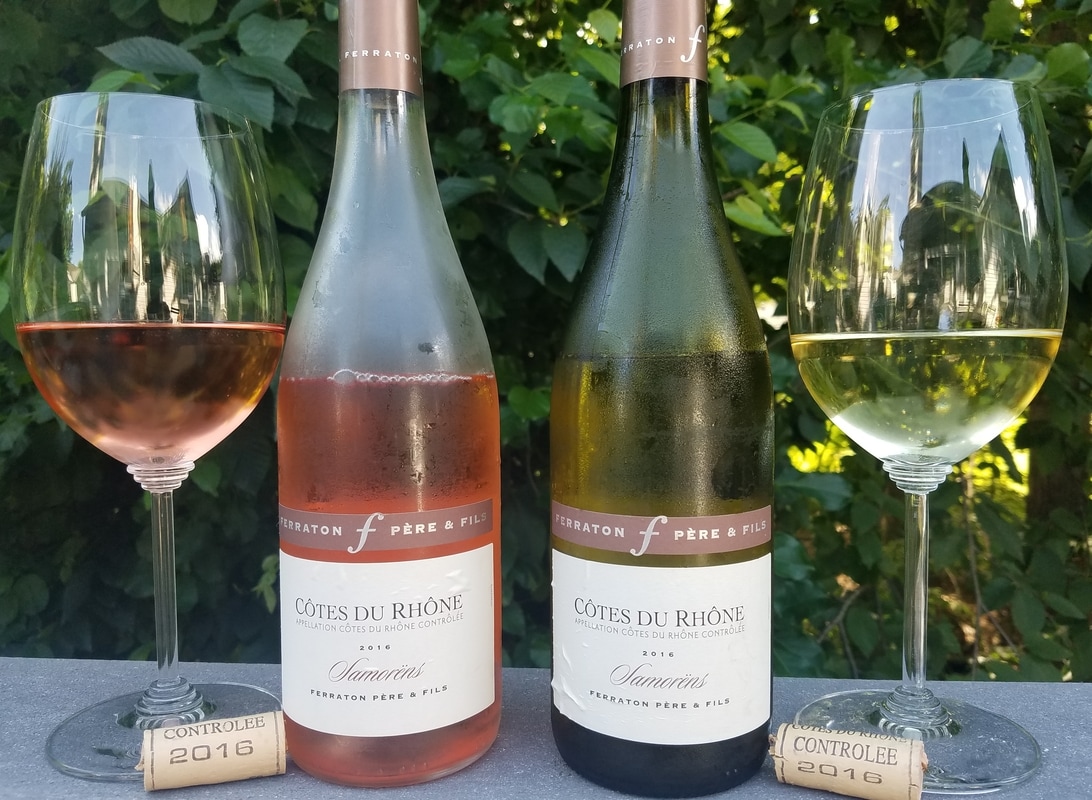 The 2016 Samorëns Rosé is made with 50% Grenache, 30% Syrah and 20% Cinsault. The color is a festive salmon pink with subtle aromas of flowers, red berries, peach and melon. The palate is soft and subtle as well, offering stone fruit, watermelon and hints of citrus zest and vanilla on the finish. This is a perfect sunset rosé!
Alcohol: 13.5%
SRP: $14
These are fun wines to drink over the summer…and summer is here!!
Happy Wine Wednesday!
Cheers!
Penina
To leave a comment or if you have an inquiry, please contact me at
wineknittercomments@gmail.com