After living in New York City for many years, one would assume that I have seen most of the island. I've certainly experienced living in various neighborhoods covering uptown, downtown, Eastside and Westside, including eight years in the landmarked series of Greek revival buildings originally built in the early 1830s called the Colonnade Row on Lafayette Street. One of the great joys about Manhattan is that no matter how long one lives here, there will always be something new and "old" to discover.

So, it was with great delight when my travels took me to lower Manhattan the other day for a meeting and I ended up discovering yet another landmark building and unexplored "region".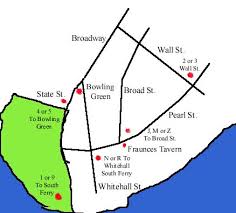 Bowling Green, which is at the tip of Manhattan, was the island's first parade ground and park. When I emerged from the subway onto Bowling Green, a very imposing and impressive seven-story, 450,000 square foot building covering three blocks stood before me! It was the Alexander Hamilton U.S. Custom House; a New York landmark building that is also listed on the National Register of Historic Places and designated as a National Historic Landmark.

The Custom House is a Beaux-Arts style masterwork designed by Case Gilbert and was built between 1902 and 1907. Its granite exterior, Corinthian columns, Four Continents sculptures of female figures representing America, Asia, Europe and Africa were simply breathtaking. I stood there trying to capture it all with my cell phone, ruing the fact that I didn't have my good camera with me!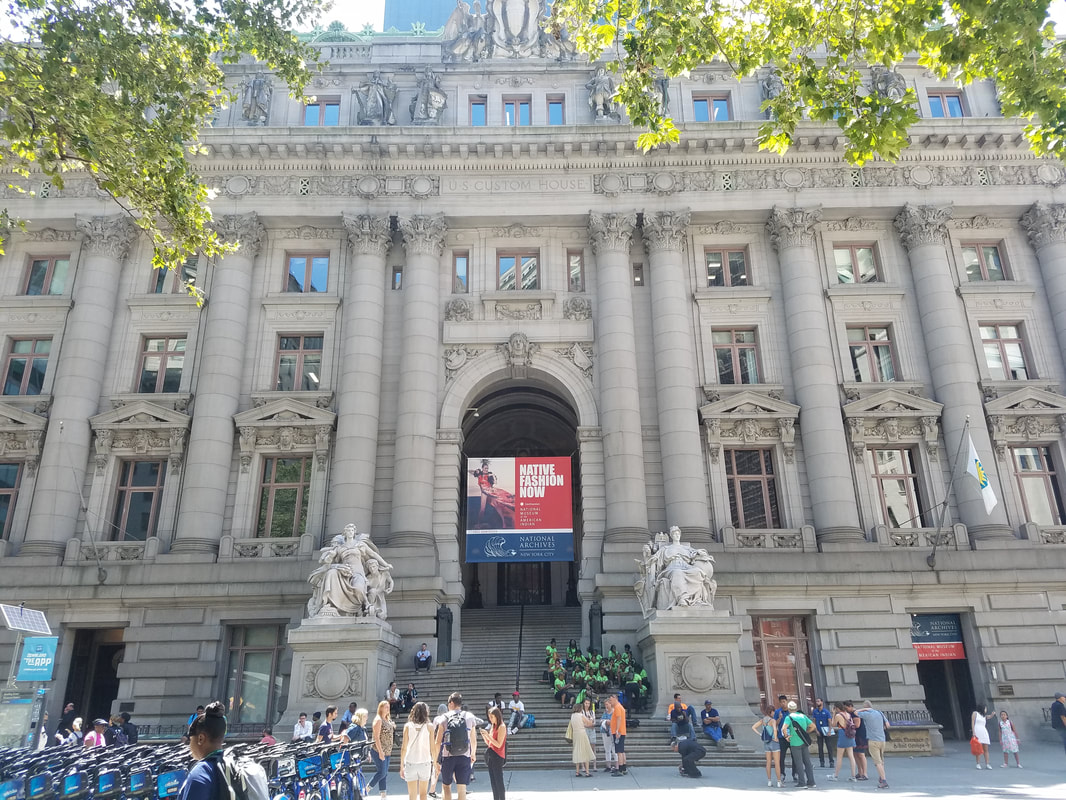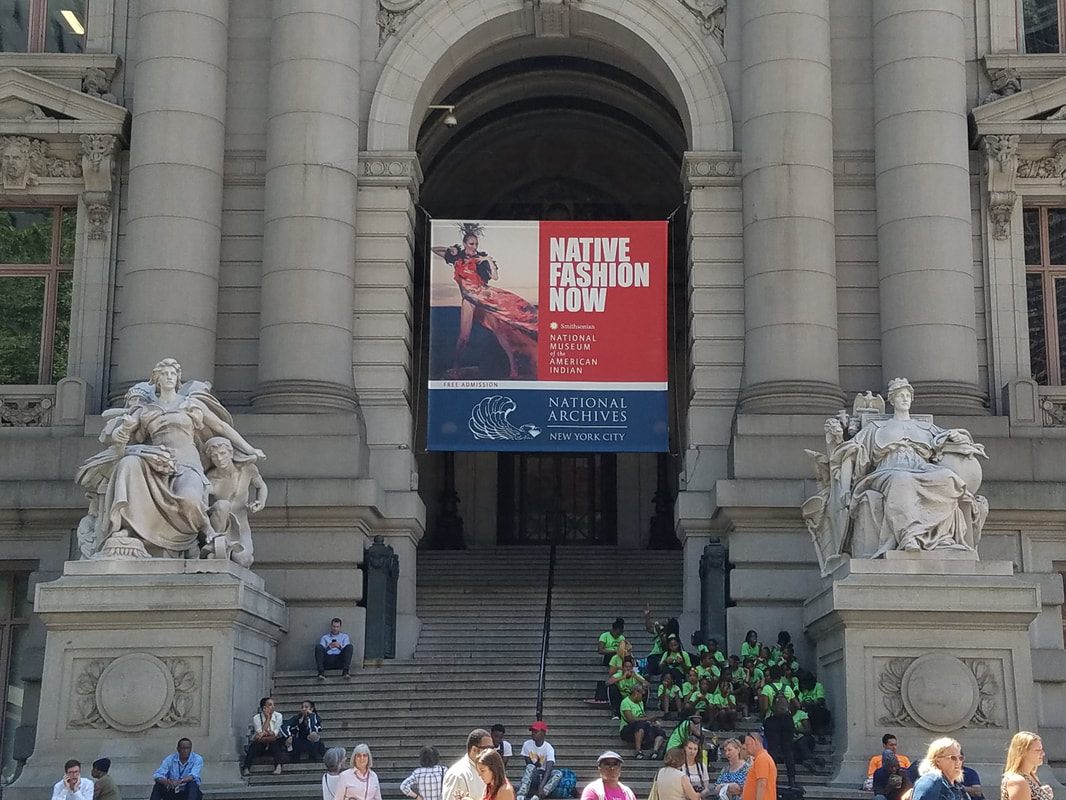 As I entered the building, I observed a beautiful two-story Great Hall with exquisite curved staircases at each end. The interior of the building has extensive marble throughout, domed ceilings and a three-story oval rotunda with a dramatic skylight and beautiful murals. I would love to have explored more of the building, but unfortunately my time was limited. My photos don't capture the majestic interior, so I'm only posting a few. Slide show is below.

In 1971 the Customs Service vacated the building and moved to the World Trade Center. And for the next twenty-three years, the building underwent significant renovation and restoration.

In 1994 following the completion of restoration, the Smithsonian's National Museum of the American Indian, a branch of the Smithsonian's National Museum of the American Indian located in Washington, D.C., moved into the building. The U.S. Bankruptcy Courts and U.S. Department of Transportation offices are also in the building.

With a little time to spare, I took a quick tour of the National Museum of the American Indian. In addition to the New York museum's permanent exhibition called "Infinity of Nations: Art and History from the Collections of the National Museum of the American Indian" which showcases over 700 objects from Native North, Central and South America, there are also changing exhibitions.

One of the exhibits that caught my eye was "Native Fashion Now". This is an amazing array of 70 works by Native fashion designers and artists that span the last 50 years. Through creative expression and political nuance, they capture the essence and concepts that bind the identity and tradition of their culture. Below is a slide show of a few of the creations.

As stated earlier, The "Infinity of Nations" exhibit has almost 700 works of art depicting history, geography and culture from Natives of North, Central and South America. I have put together a slide show of some of the displays.

I wish that I could have spent more time at the museum, but I will definitely be returning soon! I love New York!
Cheers!
Penina
To leave a comment or if you have an inquiry, please contact me at
wineknittercomments@gmail.com