For the past few weeks I've been slowly making my way through an assortment of wines that Fondo Antico winery sent to me from Sicily.

As I wrote in an earlier post, Fondo Antico winery was established in 1995 and is owned by the Polizzotti-Scuderi family that is now in its sixth generation of winemaking. The estate is located in the village of Rilievo, between Trapani and Marsala, in western Sicily. They have 80 acres of vineyards planted with vines such as Grillo, Nero d'Avola, Catarratto, Perricone and Syrah in addition to olive and lemon trees.

Fondo Antico loosely translated means "ancient background" and refers to the winery's history and strong tradition of making wine. Their logo is a branch of Corallium rubrum, (red coral) a local species of the Mediterranean that was considered a symbol for averting evil influences or bad luck and was also a source of local livelihoods between the 14th and 15th century. The coral preserves marine biodiversity and Fondo Antico protects the Sicilian native species and its territory, using eco-friendly practices.

Syrah is the only international red variety that Fondo Antico produces. And it is a winner!

The color of the Syrah 2015 wine is a rich dark purple. Holding the wine up to the light, one can see how purple it is. Also note the small amount of rim variation indicating that the wine is young.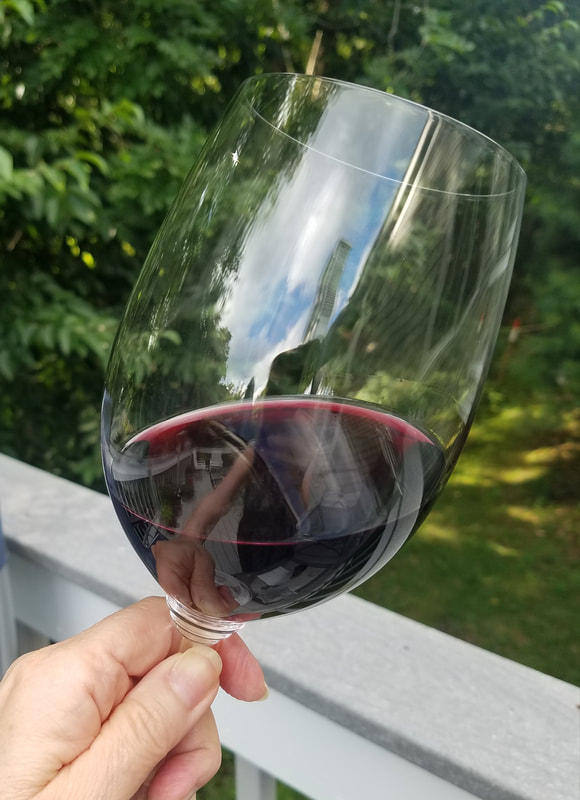 The nose offers red fruit, cherry and hints of earth. The palate is layered with red fruit, lush berries, pepper and a touch of strawberry on the finish. This is a medium-bodied wine with medium tannins and will pair nicely with fish or meat.
Alcohol: 14%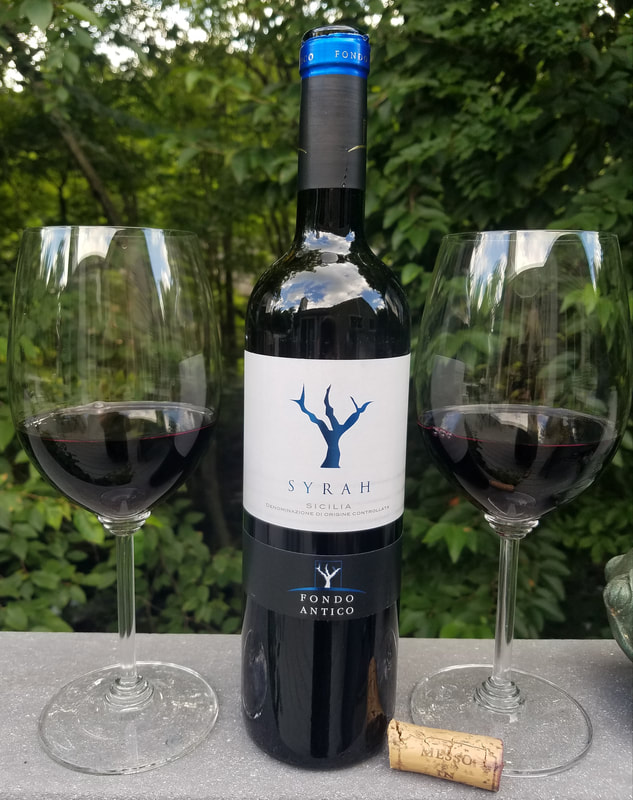 I chose to make a simple meal that paired beautifully with the wine. We grilled salmon with fresh basil, oregano and lemon and grilled corn on the cob. My homegrown tomatoes and avocado rounded out the dinner.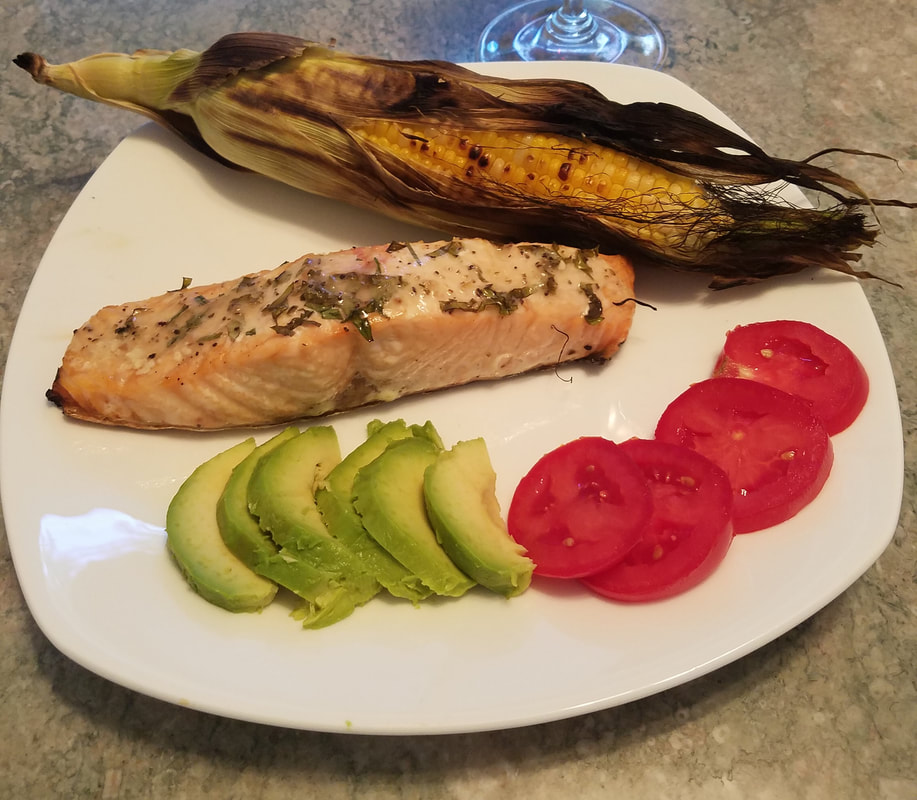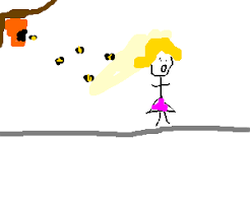 It was a beautiful evening to dine outside, but the yellow jackets were not willing to share the space on my deck. And since I'm not fond of these bees, we retreated to indoors with our food and wine!