If you celebrated Thanksgiving, I hope that it was wonderful. My table was graced with family, friends, too much food and some lovely wines.


These were the most popular wines of the evening.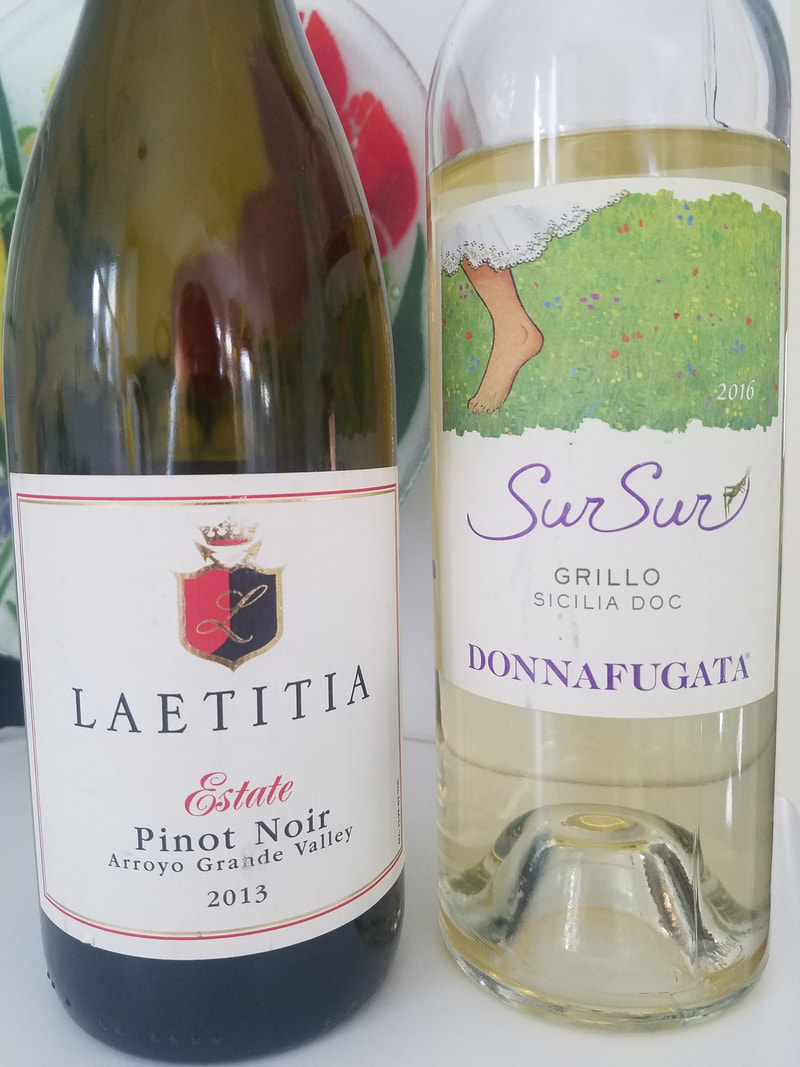 The 2013 Laetitia Estate Pinot Noir is from the Arroyo Grande Valley, Central Coast, CA. Laetitia Vineyard & Winery is located in Southern San Luis Obispo County and is comprised of over 600 acres of vines. The first grape plantings were established in 1982 by French viticulturists from Epernay, France. In 1998, Selim Zilkha, owner of a wind power development company, bought the Laetitia property. With the expertise of Head Winemaker Eric Hickey and Vice President of Vineyard Operations, Lino Bozzano, they produce high quality wines with an emphasis on sustainability. Although the estate is widely known for their Méthode ​Champenoise sparkling wines, the Pinot Noir is an attention getter.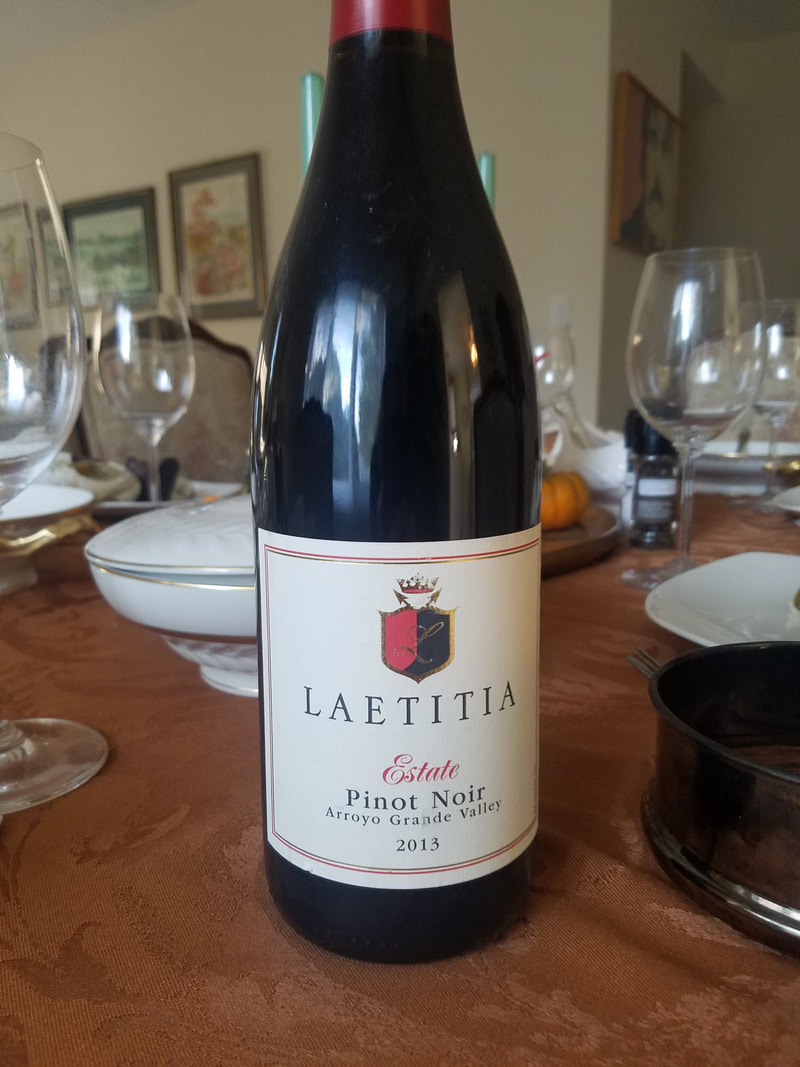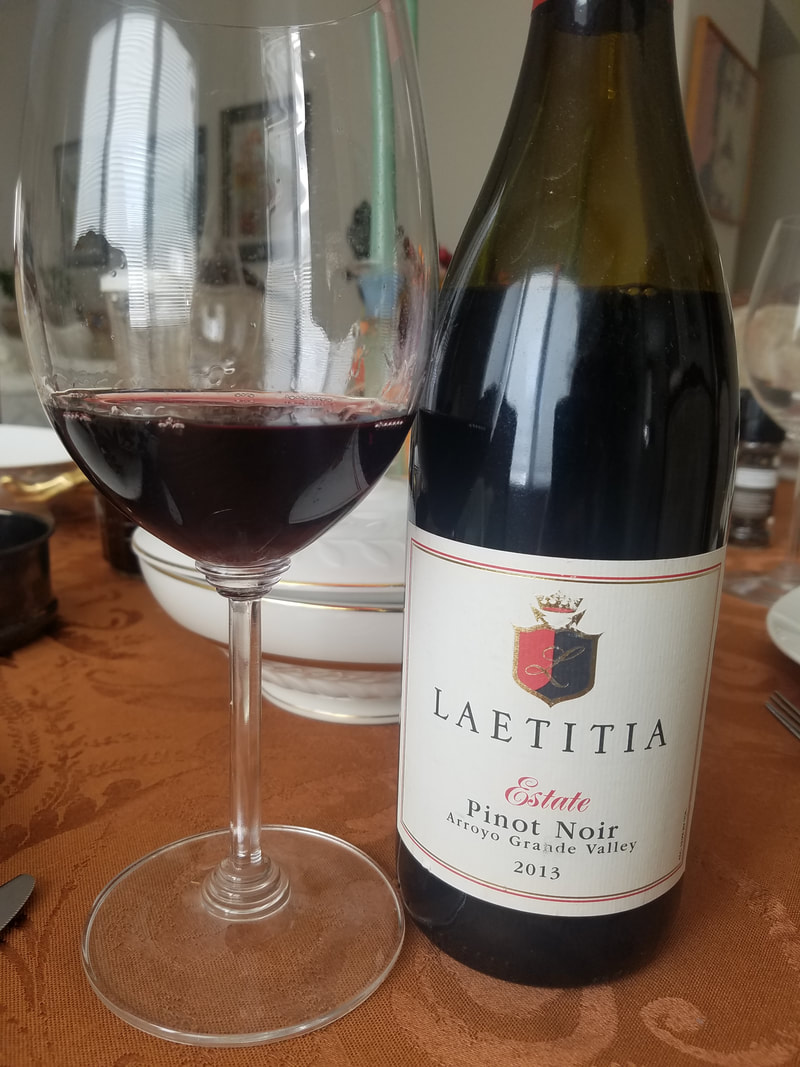 The Laetitia Estate Pinot Noir is impressive. The color is cherry red with delicious aromas of raspberry, cherry, floral and spice. The palate is layered with soft fruit, cherry, pomegranate, spice, cocoa and hints of oak. It paired well with the turkey and a variety of side dishes. In fact, I enjoyed sipping it with a decadent ganache filled chocolate cake. This wine was truly good to the last drop!
Alcohol: 13.9%
SRP: $25

Hands down, Donnafugata's 2016 SurSur won the hearts of the white wine drinkers. SurSur is made with 100% Grillo grapes, an ancient indigenous variety from Sicily. These grapes were harvested from Donnafugata's Contessa Entellina Estate Vineyard located in the Southwestern part of Sicily. I have tasted and reviewed the 2014 and 2015 SurSur vintages. By clicking "Donnafugata" on the menu found on the right side of this page, you will find many stories, history and wine reviews for Donnafugata.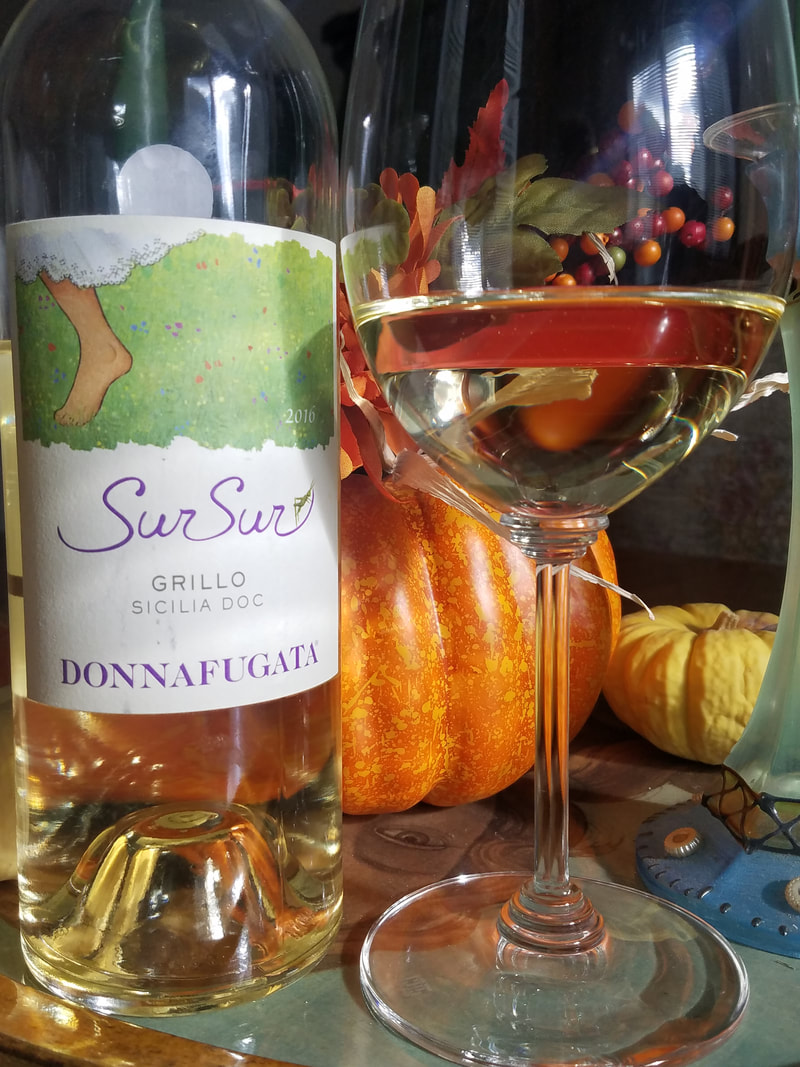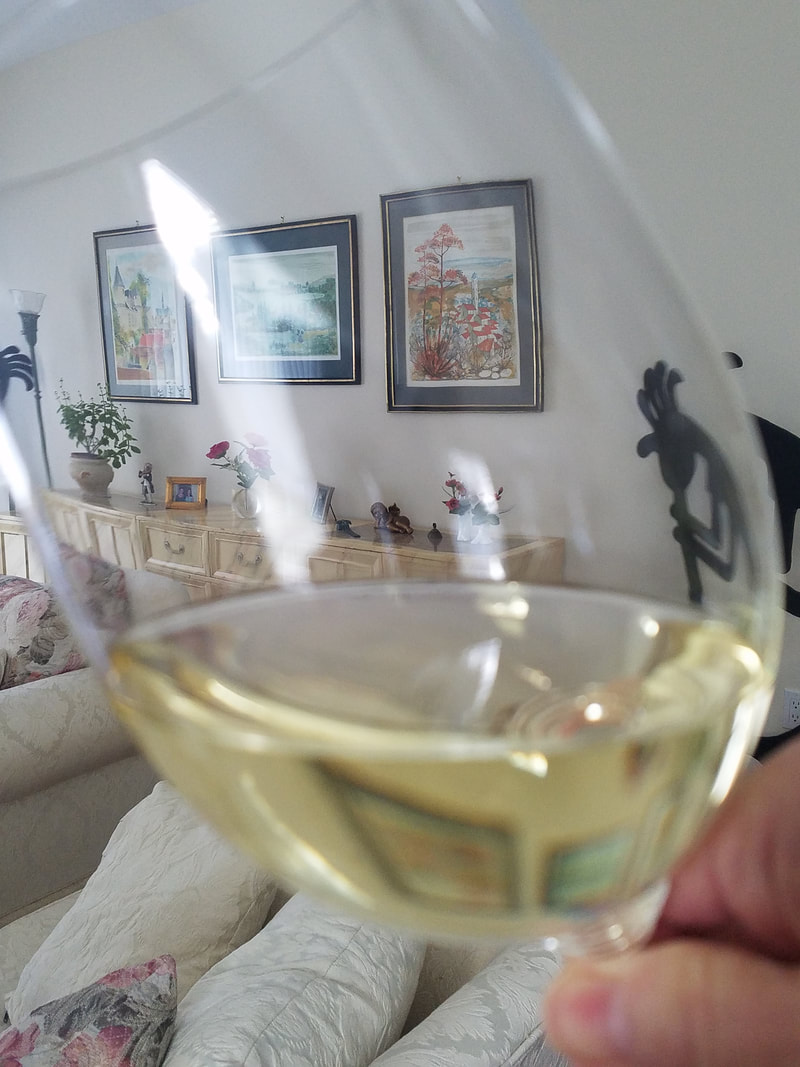 The 2016 SurSur is pale yellow with playful aromas of citrus, pineapple, floral and tropical fruit. The palate offers a nice balance between citrus and light stone fruit and moderate acidity with a nice dose of minerality. This is a bright and refreshing wine with just the right amount of dryness on the finish that made it compatible to our Thanksgiving feast!
Alcohol: 12.5%
SRP: $20

Both wines are available in the USA and abroad.

Until next time…