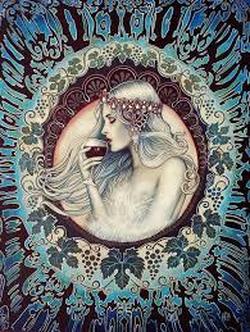 On the eve of the summer solstice in June, I wrote about Ferraton Père & Fils flavorful Samorëns Rosé 2016 and Samorëns Blanc 2016. And now that we are just fifteen days away from the winter solstice, I decided it was time to open a few reds from Ferraton Père & Fils.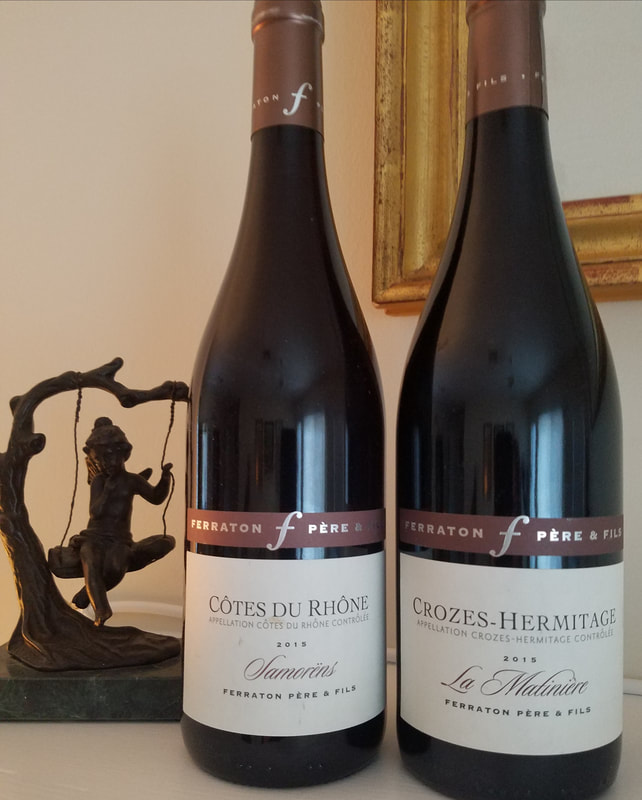 Ferraton Père & Fils estate is located in Tain l'Hermitage in Southern France and was founded in 1946 by Jean Orëns Ferraton. His son Michel, inheriting the same passion as his father, introduced the first Hermitage, Crozes-Hermitage and Saint-Joseph wines to the world. Michel Chapoutier, a highly regarded winemaker and close friend of the Ferratons' introduced organic viticulture to the vineyards in 1998 and he eventually formed a partnership with the Ferratons. By the year 2000, all of the vineyards were converted to biodynamic farming and are now certified organic. What began in 1946 as a .3 hectare estate (some of these vines still produce fruit), Ferraton now has an annual production of about 350,000 bottles and is headed by oenologist Damien Brisset.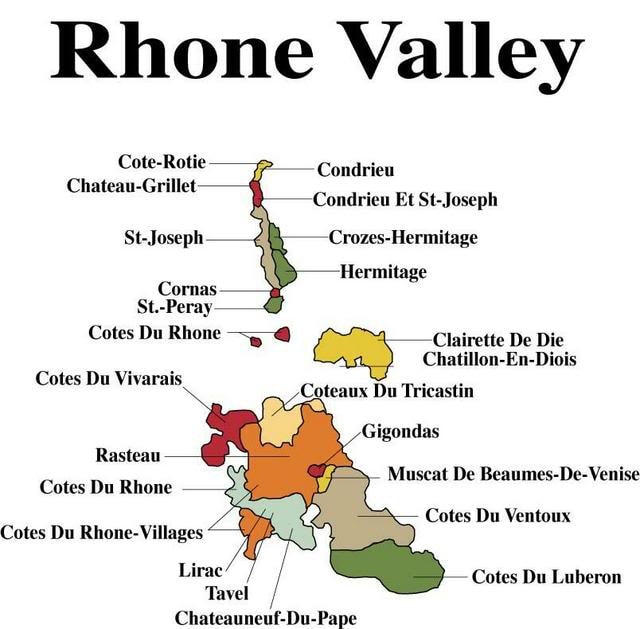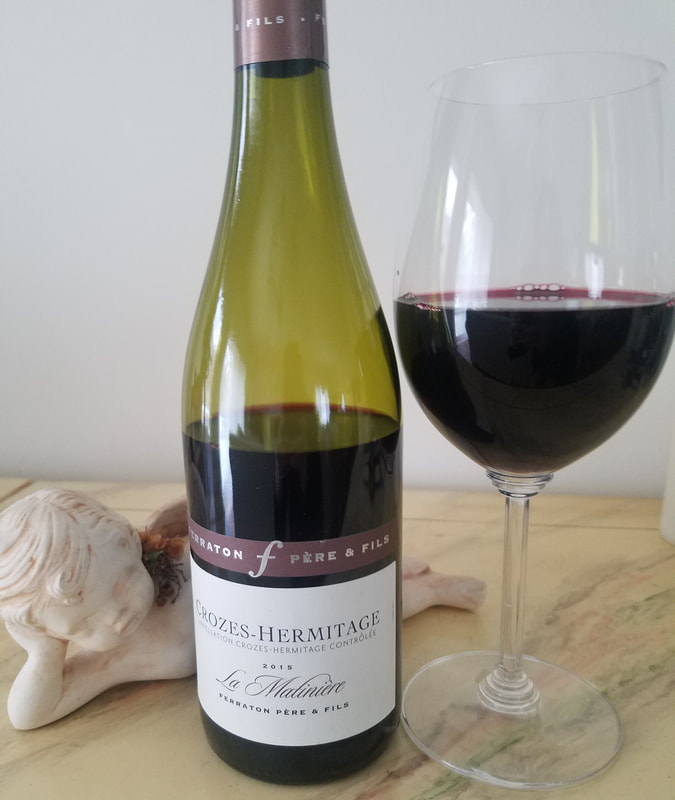 La Matinière Crozes-Hermitage 2015 is 100% Syrah. Crozes-Hermitage is the largest appellation in the Northern Rhône and is known for its exceptional Syrahs. The grapes for the La Matinière are sourced and blended from a mix of estate and neighboring vineyards in the Mercurol and Beaumont-Monteux districts of central and southern Crozes-Hermitage. The wine is the color of dark plum bordering on purple. It is very aromatic, filling the nose with cherry, dark berries, spice and earth. The palate offers a beautiful dance of dark cherry, red berries, pomegranate, pepper and cocoa. Smooth tannins with a long finish of cherry, plum and pepper add a nice kick to the finale. This is a versatile wine when it comes to pairing with food!
Alcohol: 13%
SRP: $23

Côtes-du-Rhône is in the Southern Rhône. The region enjoys a Mediterranean climate conducive to grape growing which also reflects in the characteristics of the wine.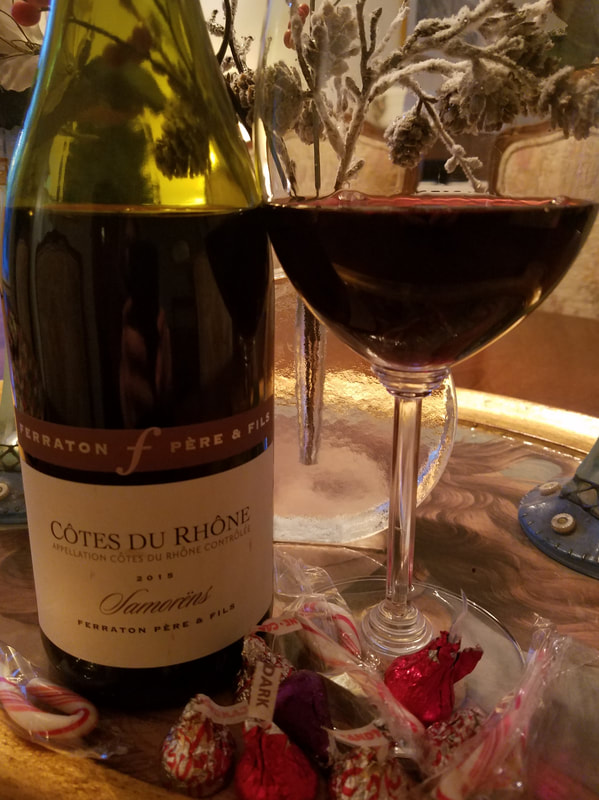 Samorëns Côtes-du-Rhône Red 2015 is a blend of 85% Grenache, 10% Syrah and 5% Cinsault. The grapes are sourced from estate and smaller growers mostly located in the Northern Rhône. The color of the wine is dark ruby with aromas of lush red fruit, cherry, raspberry, floral and spice. The palate offers tart cherry, raspberry, fennel and pepper. It has a lovely mouthfeel with spice and pepper on a long finish. At $14 a bottle, this is a steal! Will pair well with pasta, meats and hearty fish. I popped a chocolate kiss in my mouth and took a sip of the wine. Wow!
Alcohol: 14%
SRP: $14

All of these wines, including Samorëns Rosé and Samorëns Blanc, will drink beautifully at any time of the year. Don't limit your selection of wine based on what season it is. Be adventurous and have some fun with mixing it up a little. I have white and rosé wine chilling in the refrigerator all year long!
Cheers!
Penina
To leave a comment or if you have an inquiry, please contact me at
wineknittercomments@gmail.com