One doesn't need a special occasion to open a bottle of wine in my home. There are no hard and fast rules for those "special" bottles to only be opened when celebrating something momentous. In fact, my only reason for saving a special bottle of wine these days is because I just can't bring myself to open it! I love the anticipation of drinking the wine, but once the bottle is empty, there's no going back! But little by little, I've been opening some gems such as 1969 and 1989 Petrus, 1961 Chateau Haut Brion and 1983 Far Niente Cabernet. Let me be clear that a "special" bottle of wine as far as I'm concerned doesn't always mean that it is an old or rare vintage. It might convey sentimentality, be a particular grape or blend or country of origin that makes it special to me.

And so, I finally opened a wine last evening that I considered special. I've been hovering over this particular bottle since I received it several months ago. The occasion for opening this wine you might ask? "Just because" is my answer.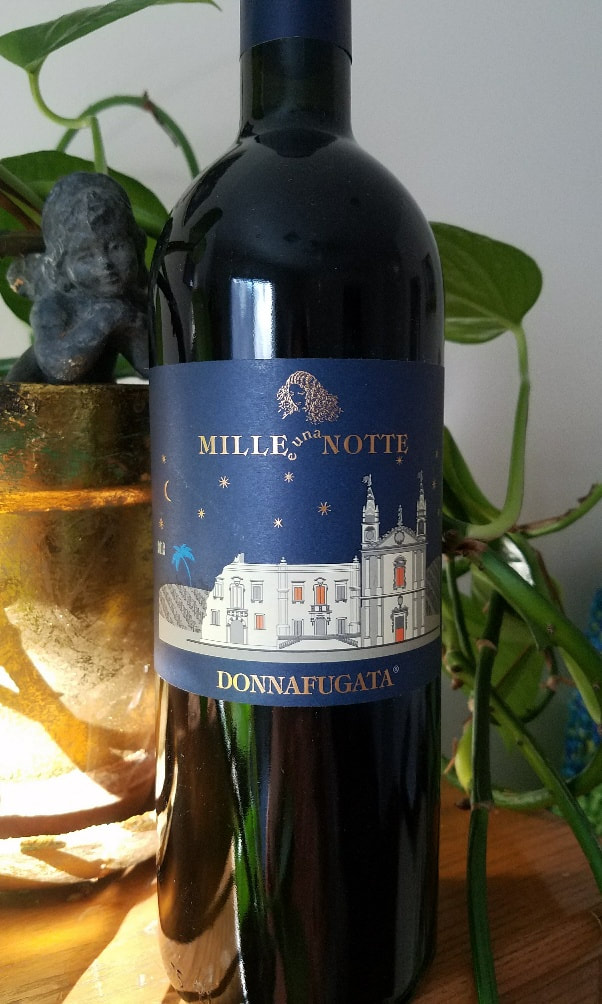 Mille e una Notte is the flagship red wine of Donnafugata which is located in South-western Sicily. Giacomo and Gabriella Rallo, the founders of Donnafugata, wanted to create an iconic Sicilian red. With the help of Giacomo Tachis, enologist and "father of Super Tuscan wines", they succeeded in fulfilling their dream. The first vintage of Mille e una Notte made its debut in 1995.

The 2012 vintage of Mille e una Notte is an artistic blend of Nero d'Avola, Petit Verdot, Syrah and a small amount of other grapes. The grapes are hand harvested from Donnafugata's Contessa Entellina Estate and other areas close by. The best grapes of the year are carefully selected and used for production. The wine spends 14 months in new French oak barriques and 36 months in the bottle.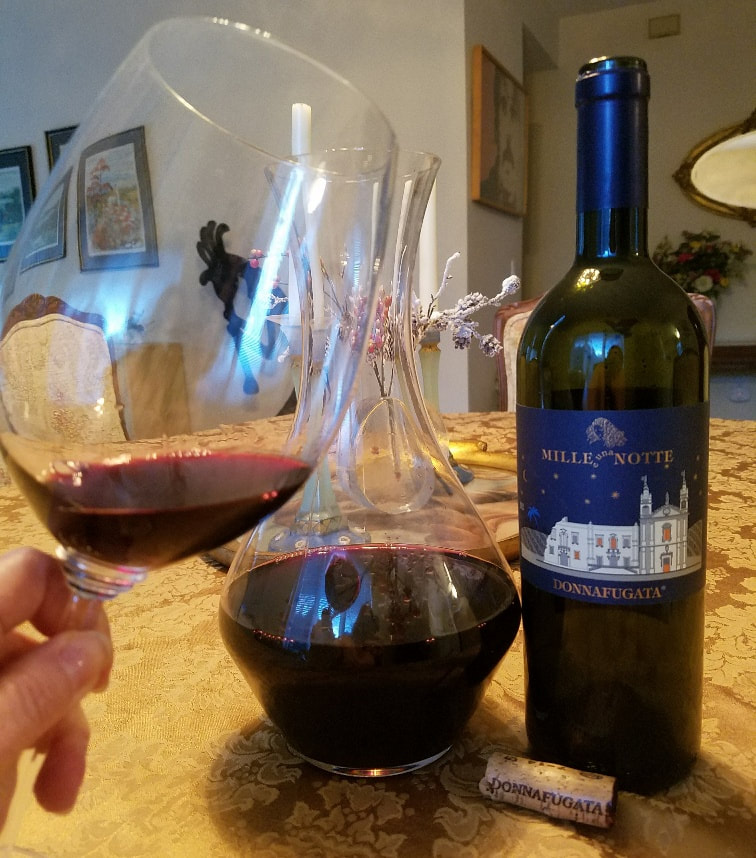 I decanted the wine for about one hour prior to drinking so that the flavors could gracefully emerge. This is a very expressive wine with seductive aromas of dark berries, plum, sweet spice, cocoa and vanilla. The palate is layered with dark fruit, prune, blueberry, pepper and hints of oak, cocoa and herbs. The wine is rich with silky tannins and is a perfect blend of flavors that complement each other. The finish is long and the wine is elegant! It paired beautifully with seared scallops and pasta with roasted cherry tomatoes, asparagus and mushrooms.

This wine has the aging potential of 20 years, but I am too impatient to wait that long!
Alcohol: 14%
SRP $80

As with every Donnafugata label, there is a story. To quote from their website:

"The palace shown on the label is the one where Queen Maria Carolina took refuge fleeing from Naples and was the favorite house of the writer Tomasi di Lampedusa in Santa Margherita Belice. Gabriella Anca Rallo –founder of Donnafugata, with her husband Giacomo- captures the image and embeds it into the sky from "Arabian Nights", full of stars and full of promise. The strong and passionate character of this wine has inspired maître chocolatier Ernst Knam in his creation of the "Mille e una Notte with chili" pralines."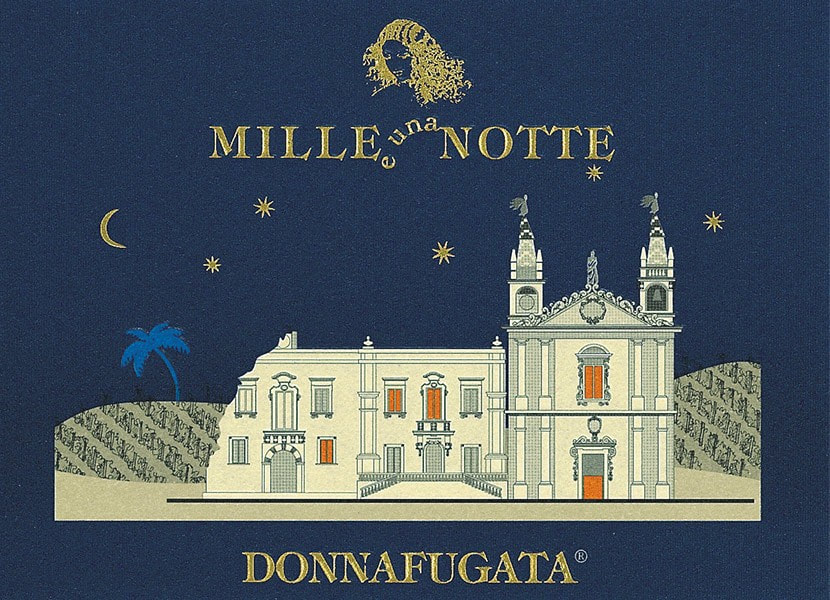 To learn more about Donnafugata and Sicily, please use the menu on the right to explore more stories.
Cheers!
Penina
To leave a comment or if you have an inquiry, please contact me at
wineknittercomments@gmail.com