It is another hot and humid day here. I'm running from meetings to appointments all day.

However, I do want to pause for a moment and tell you about the wine I had last evening.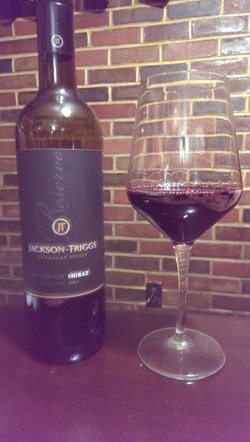 I opened a bottle of 2012 Jackson-Triggs Reserve Shiraz from the Okanangan Estate Collection, BC. I tasted dark cherry, plum, spicy pepper and licorice. Its low alcohol content of 13.5% is unusual for a Shiraz. California Shiraz is much higher in alcohol content. Also, this wine drinks more like a Pinot Noir. The flavors are well integrated and the longer the wine sat, the more pronounced the pepper and licorice became. It was an enjoyable wine with a nice finish. http://www.jacksontriggswinery.com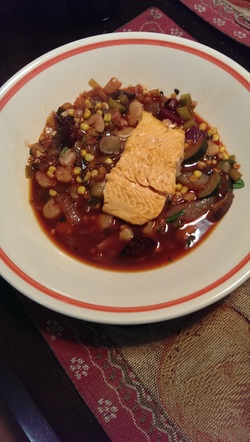 The wine went well with the arctic char and vegetables! My host is an excellent cook!


I hope to show you the progress I've made with my knitting project tomorrow.

Cheers!
Penina