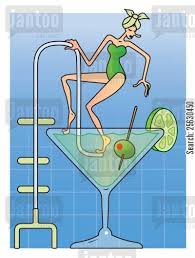 It was a long day yesterday and I was really looking forward to a sunset swim. So, after spending a lovely 25 minutes in the pool, I poured myself a little Grey Goose (considering it was cocktail hour) and put my feet back in the water and chilled. Soon after, a friend joined me for a swim and more vodka. It was a great way to end the week and begin a fun weekend.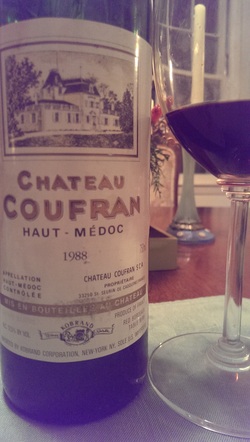 Feeling a bit daring, I decided to open a bottle of 1988 Chateau Coufran Haut – Medoc. And let me stress the date of this wine….1988! The cork was soft and I was expecting to be hit with a nose full of vinegar. Although, my nose couldn't discern any fruit, I was pleasantly surprised that the wine was drinkable! After a good amount of time, I was able to taste cherry and fennel. It was a little "dusty" with a very short finish. Quite impressive for this 1988 Bordeaux! Check out their website. http://www.chateau-coufran.com/act-en,english_version.html


Here is an updated photo of my work in progress. Some nice patterns are emerging, bringing out the color and texture of the yarn.
Have a great weekend!

Cheers!
Penina