What a beautiful day! I gathered up some luscious yarns this morning in the hopes that I would start my summer wrap. I piled up all the colors that spoke to me, but obviously they were not speaking loudly enough! As you can see, they are the colors of summer and the textures evoke mystery and excitement. I can already hear you saying…."seriously?" I do tend to get carried away. In fact, I was so much carried away, that I abandoned the yarn and knitting needles and started planning a summer evening meal with exotic drinks instead.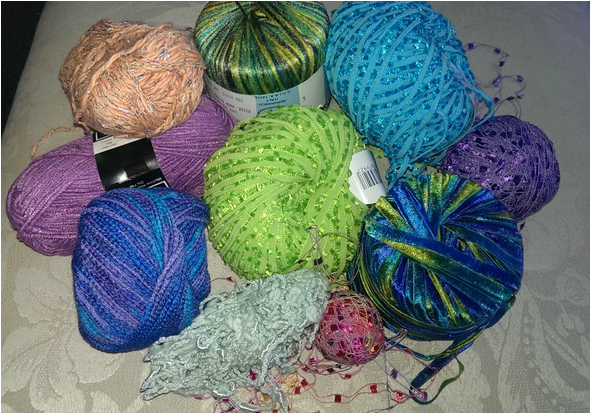 I'm sorry to disappoint my knitting and wine readers today, but I did warn you that my blog is an adventure that will sometimes take you down different roads. There are days that I will just post one of my poems or just post a video of me knitting or drinking wine. (yawn)

Anyway, I'm thinking of fresh mozzarella, sweet tomatoes and basil from my garden to start with. If the spirit moves me, I might make a Cuban crusted bread to serve with it. I haven't decided on the main meal yet, but this is a good day to grill.

I was served an incredible drink over Memorial Day weekend. Beautiful photo, right? And so festive! I am going to try and recreate it. I know that it is made with fresh strawberries, Vodka and crushed ice. But there is one secret ingredient that I am still trying to wield out of my host. If I can't get him to divulge it, then I will experiment until I get it right. This could be fun. Anyway, it all goes in a blender and Voila!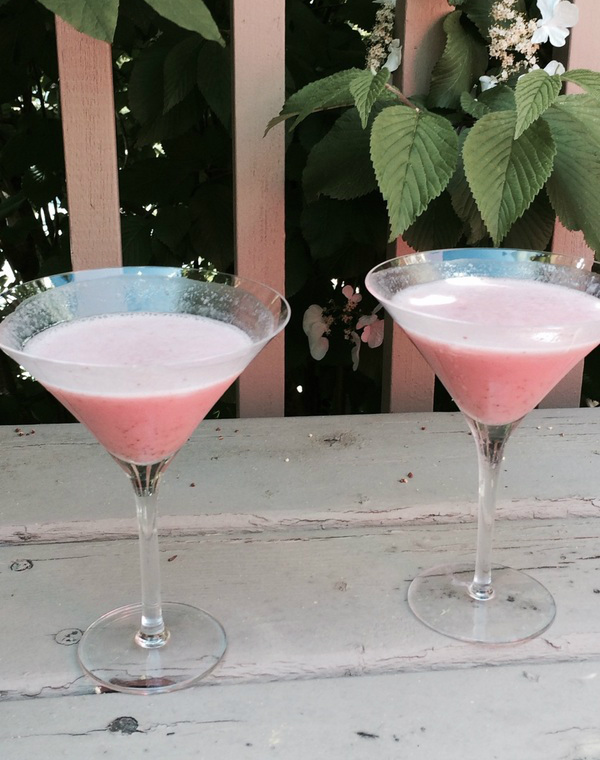 Enjoy the Belmont Stakes…. and GO RANGERS!!!!

As always, comments welcome!

Cheers!

Penina