A few years ago I wrote a story about Loire Valley. After attending "Spring to Loire Valley 2018" wine tasting this past week, I thought it would be worthwhile to revisit these noteworthy wines with you.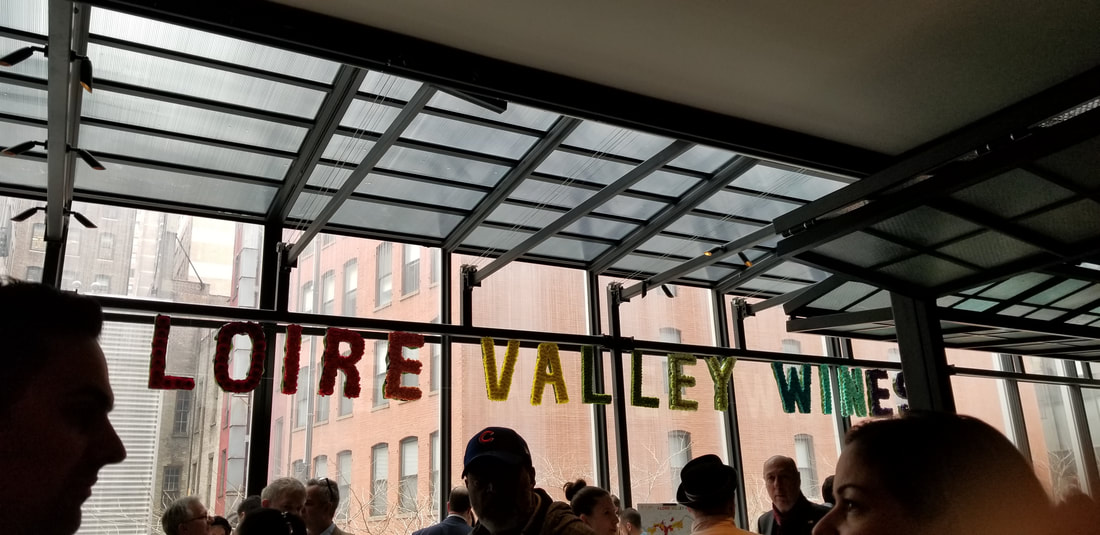 So before I get into the specifics of some of the wines I tasted, let's review the Loire Valley region.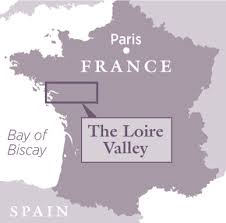 Loire Valley spans 170 miles and is located in the middle stretch of the Loire River, (France's longest river) in central France. Loire Valley is also called the "Garden of France" noted for its vineyards, floral gardens, castles and historic towns.

The Loire Valley wine region is France's third largest winemaking region and ranks second in production of rosés. The vineyards, situated along the river, stretches from the Atlantic coast to north-central France. The diversity in soil composition and climate along this stretch plays a key role in the production and characteristics of the wine.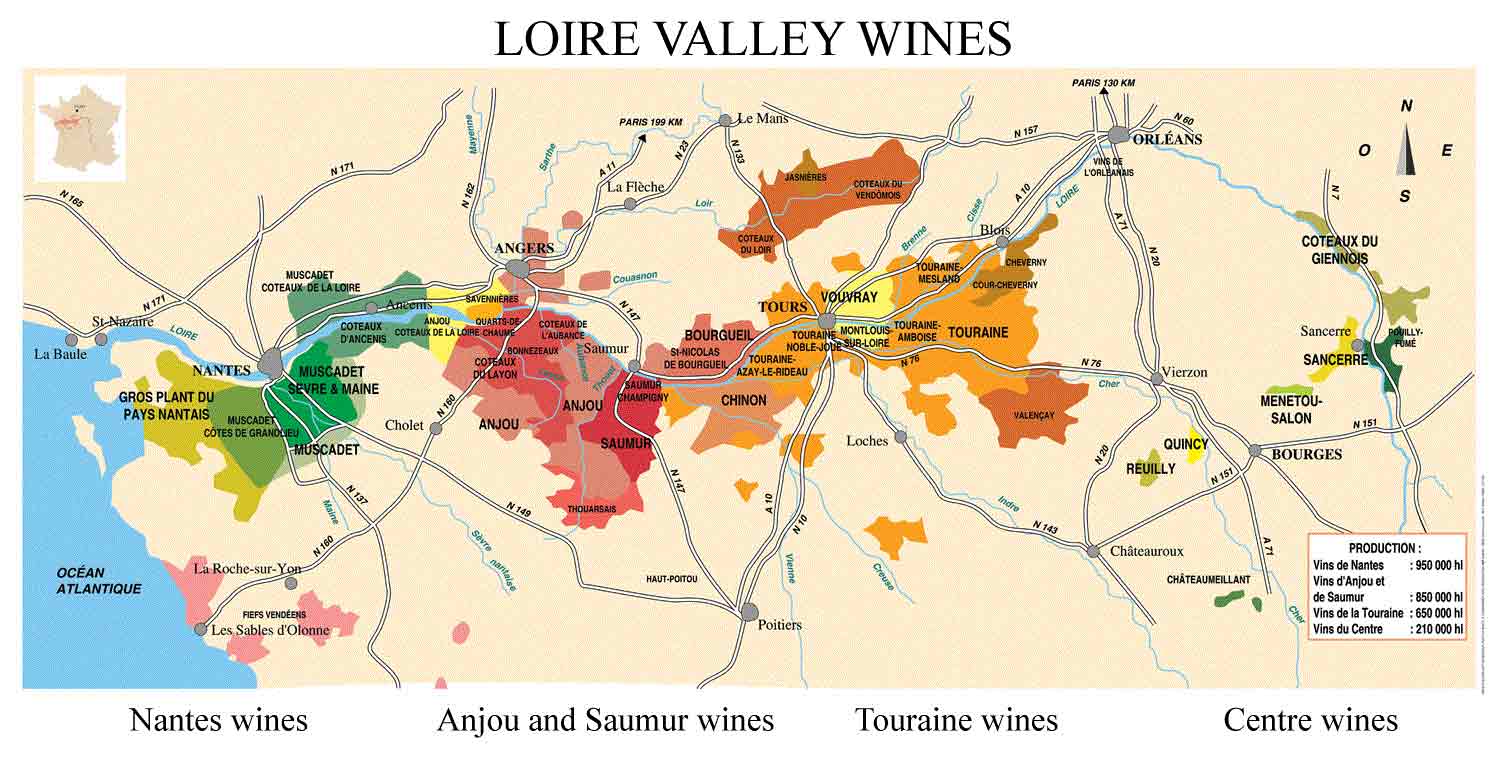 Pays Nantais region is closest to the Atlantic Ocean and produces Muscadet, made from the Melon de Bourgogne grape. An interesting note, more Muscadet is produced than any other Loire wine. Muscadet tends to be light-bodied and dry. The high acidity and soft citrus notes make for easy food pairing.

The Anjou region is best known for its fruity rosés and red wines. Many of Loire Valley's sweet wines are produced here. Chenin Blanc and Cabernet Franc are the most prominent grapes used.

Saumur is considered a premier sparkling wine region in France and is also noted for its red wines made with Cabernet Franc. The main variety of grape for white wines is Chenin Blanc. Due to the chalky soil, the sparkling wines tend to drink like champagne. The red wines lean towards fruity and light-bodied.

Touraine has many famous appellations that include Vouvray, made from Chenin Blanc grapes and Chinon and St. Nicolas de Bourgueil, both made from Cabernet Franc. The red wines from this region are made mostly from Cabernet Franc, Gamay and Malbec and tend to be rich in tannins. Most of the white wines are made with Sauvignon Blanc and tend to be dry and refreshing with an edge of fruit and tart.


Centre-Loire region is at the center of France. "It is the original home of Sauvignon Blanc and of Sancerre, the world's most prestigious Sauvignon Blanc wine that sets international standards for the grape", as cited from Loire Valley Wines.


The majority of the wines that come from the Loire Valley are pressed from a single varietal as opposed to most classic French wines that are blended. It is easier to discern the terroir of the single varietal grapes through aroma and taste.

There are 24 grape varieties in the Loire Valley. The leading white varietals are Melon De Bourgogne, Chenin and Sauvignon. The leading red varietals are Pinot Noir, Cabernet Franc and Gamay.

With 28 wine importers showcasing wines from all four regions, I had the opportunity to taste a wide range of whites, reds, rosés and sparkling wines. Below is a slide show of just a few of the wines I tasted along with a brief summary of wines that caught the attention of my palate.


Domaine de Cézin, 2016 Chenin Blanc
is from the Jasnières appellation. It is 100% Chenin Blanc grown in limestone and clay soil. Layers of light fruit, honey, floral and minerality on the palate show off the aromatic and off-dry characteristics of this wine. SRP: $24
Domaine des Varinelles 2015
Cabernet Franc
is from Saumur-Champigny. It is 100% Cabernet Franc and packs a punch with berries, spice, pepper and cherry. Medium tannins and easy to drink. SRP: $20
Domaine Pascal Jolivet 2016 Sauvignon Blanc
is from Sancerre. This is a dry and lively wine with fresh citrus, melon, pear, minerality and a snappy lemon curd finish. SRP: $38
Maurice Bonnamy Cabernet Franc Rosé Sparkling
NV Crémant-de-Loire appellation. Fine and foamy bubbles lead to fresh citrus, red fruit and spice with a chalky lemon finish. Nice! SRP: $16.99
Domaine Champeau 2016 Chasselas
is from Pouilly-sur-Loire appellation. Chasselas grapes originated in Switzerland and are grown in several countries. Although it is usually blended with Sauvignon Blanc, this particular wine is 100% Chasselas. The wine is mild with citrus and floral overtones, lots of salinity and a sour edge to it. Food pairing can be a challenge, but mushrooms, quiche, cheese and fruit work. SRP: $14.99
Domaine Valery Renaudat, 2016 Pinot Gris Rosé
is from the Reuilly appellation. This 100% Pinot Gris has layers of citrus, floral, peach and strawberry. Lively acidity with a hint of a bitter finish.
SRP: $17.99
Jean Michel Gautier/Domaine de la Racauderie Grolleau Rosé Sparkling NV This
100% Grolleau comes from Touraine appellation. Persistent fine bubbles with soft sweetness, red fruit and lively acidity. Fresh and dry. SRP: $22.99
Domaine du Colombier-Mouzillon-Tillières 2012 Melon de Bourgogne
This 100% Melon de Bourgogne is from Muscadet-sèvre-et-Maine appellation. More than two-thirds of total Muscadet production comes from this appellation. The wine is tangy with flinty notes, salinity and hints of apple and mild fruit. SRP: $19.99
Domaine de la Colline 2016 Cabernet Franc
is from Chinon appellation. This 100% Cabernet Franc is medium-bodied and earthy with notes of dark fruit and plum. Hints of floral and soft fruit remain on the palate. SRP: $14.99
The wines of the Loire Valley range in style and complexity. So, no matter what you like to drink, whether it's white, red, rosé or sparkling, crisp, dry, sweet, fruity, racy, edgy, earthy or robust, Loire Valley has a wine that is sure to please your palate.
Cheers!
Penina
To leave a comment or if you have an inquiry, please contact me at
wineknittercomments@gmail.com