It's another beautiful spring day, even though it's only February. And it is a perfect evening to take advantage of this welcome "heat wave" and grill up some fish and veggies for dinner.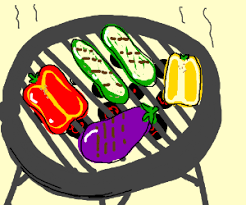 To celebrate the arrival of warm weather yesterday, I opened my last bottle of The Withers Winery 2013 Rosé from the Sierra Foothills of CA.
Once the epicenter for the California Gold Rush, this high elevation and cool climate area now produces a variety of refined and beautifully balanced wines.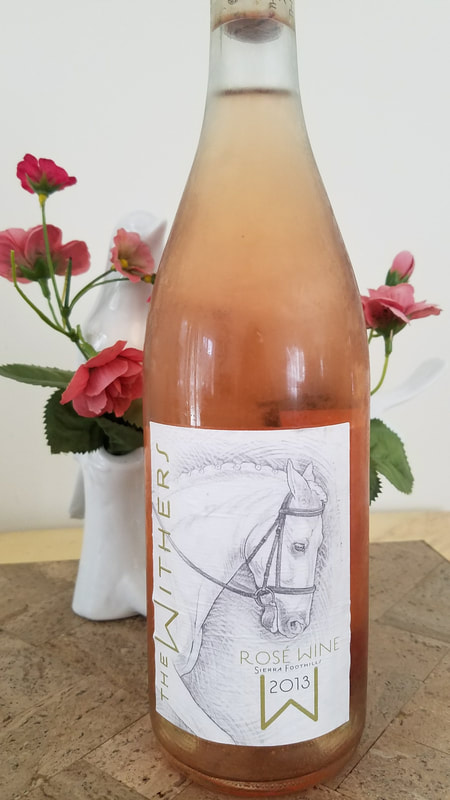 The Withers 2013 Rosé is a blend of 56% Mourverdre and 44% Grenache. The color is vivid salmon bordering on orange with aromas of strawberry, raspberry and floral. The palate offers gentle citrus notes with lush red berry flavors and hints of minerality. A touch of lemon zest lingers on the finish. As I've opened each bottle of this vintage over the last year or three, I've taken a moment to write a quick post to share my thoughts. This is an expressive rosé that has never disappointed and I'm looking forward to trying Wither's other rosé vintages soon!
Alcohol: 13.4%
SRP: $25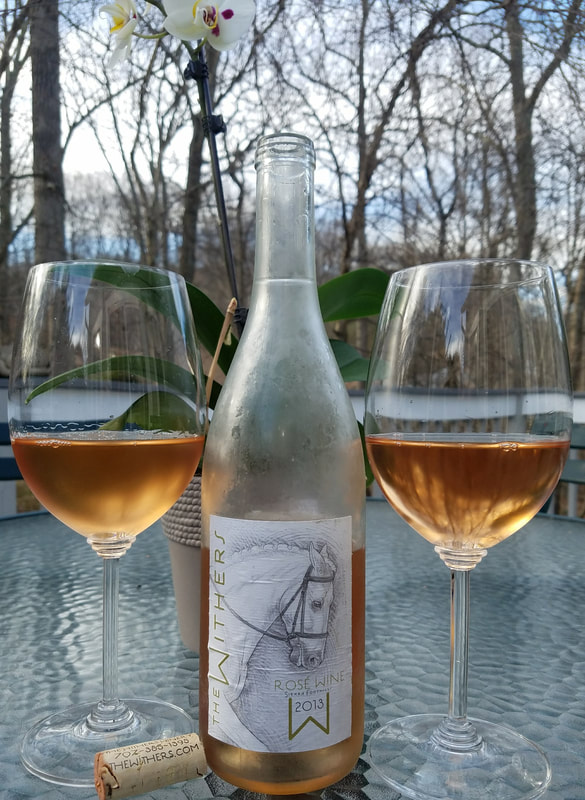 I hope you are enjoying some good weather, wherever you may be!
Cheers!
Penina
To leave a comment or if you have an inquiry, please contact me at
wineknittercomments@gmail.com